"Wildfires" as cover for Directed Energy Attacks
"Just seems weird that only buildings catch fire."
"Why aren't the trees burning, only houses... looks weaponized, not natural fire"
Growing evidence supports United Nations' AGENDA 21 "land-grab" intent to drive Middle Class from their land and take it over, per Karl Marx' Communist Manifesto. A simple, old idea, enabled by patented new "exotic" weaponry and military industrial complex gone wild.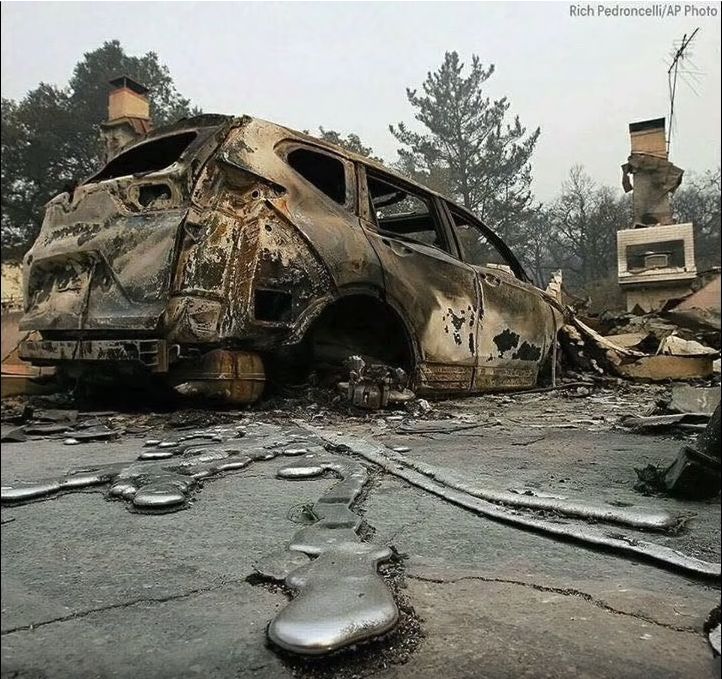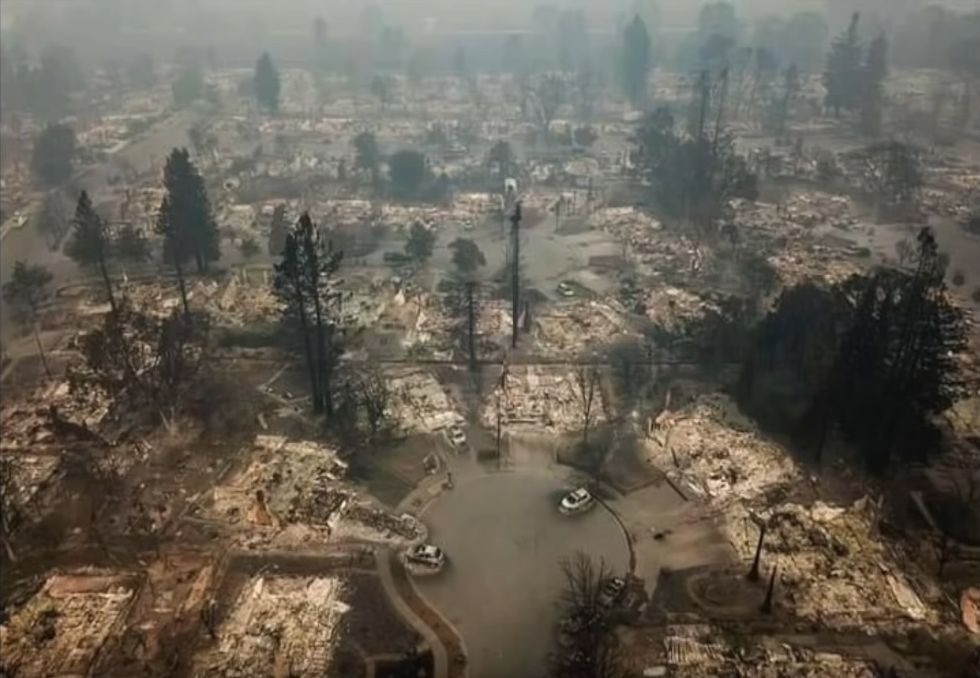 In the "new normal" kind of "wildfires", PRIMARILY THE HOUSES AND VEHICLES MELT, BURN, DISINTEGRATE INTO WHITE ASH whilst most (even immediately adjacent) trees, vegetation is unburned.

Shows all cabins/houses targeted and on-fire (hundreds of them) while almost no trees/vegetation burns. Also, notice the strange bluish-violet tinge to the flames on the structures.
Captures amazing sudden burst high-winds out of nowhere
Reveals no news, no information, no pre-knowledge of local authorities -- indicates covert militarized strike
Hear electrical power-grid transformers blowing up.
Deb Tavares
grindall61 youtuber - UN AGENDA 21 "in action"
Rosa Koire - UN AGENDA 21 via "green" agenda
UN AGENDA 21 is behind the land-grab and also the rain-grab. If you are just learning about this now, you are extremely far behind -- AGENDA 21 came about in the 1992 Rio Earth Summit, and Your Gov has been slowly eroding your rights and liberties towards folding you into the openly Luciferian One World / globalist madness under United Nations. That you don't know about this fact, and/or that you don't believe it to be true, well that is to your great detriment, and to Their great gain.
GOVERNMENT. GUBERE, to control. MENTE, mind. GOVERNMENT. MIND CONTROL.