Compared Evidence of Directed Energy Weapons
Photos and observations of identical effects at WTC, Pentagon, OKC, Panama, Kuwait, China, Napa and other suspected targets of exotic, microwave beam, field interference ("scalar"), and other directed energy weapons.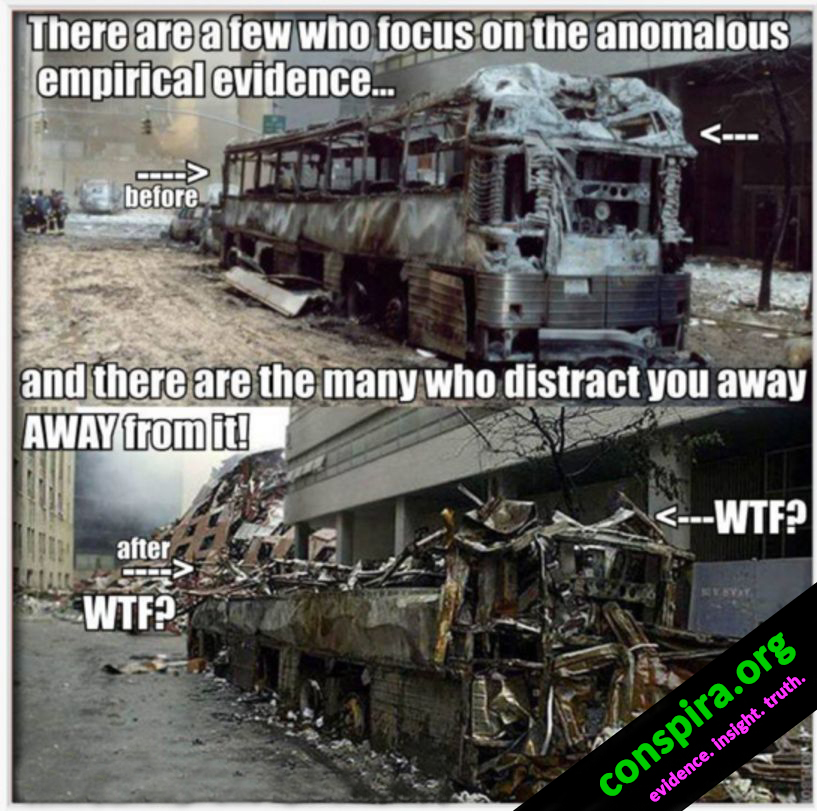 ABOVE: The bus that was "toasted" twice. Normal fires were never present. RF Energy apparently superheated and molecularly-dissociated the metal of this bus. Notice how the bus' metal "melted" further after WTC-7 was "pulled" (taken down), ostensibly in part or whole by RF Energy (Directed Energy Weaponry).
BELOW: Impossible destruction: Debris and kinetic causation absent, leaving only Directed Energy Weapons as plausibly causal.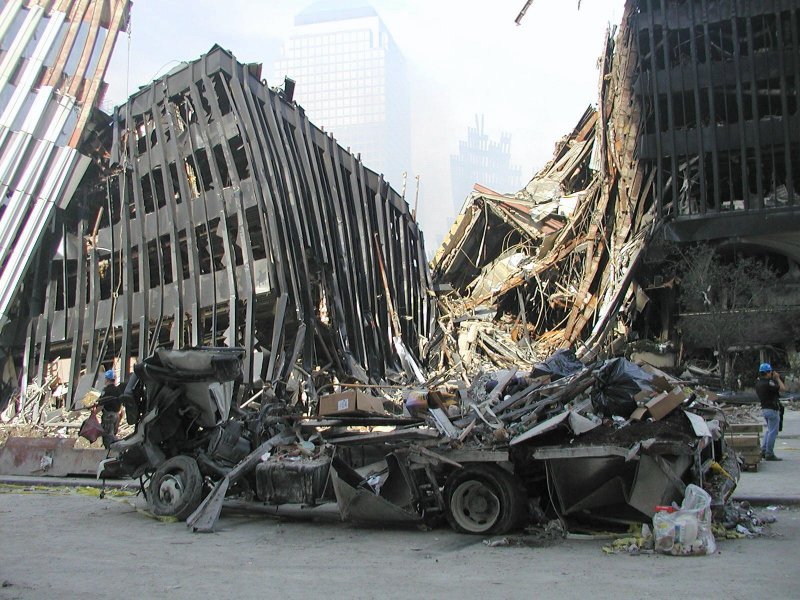 BELOW: Near-total cremation of metals, glass, aluminum, steel, otherwise inexplicable except by Directed Energy Weaponry. Thousands of cars in Paradise, CA "wyldephyre" alone. No end in sight until masses recognize effects of military's new weaponry.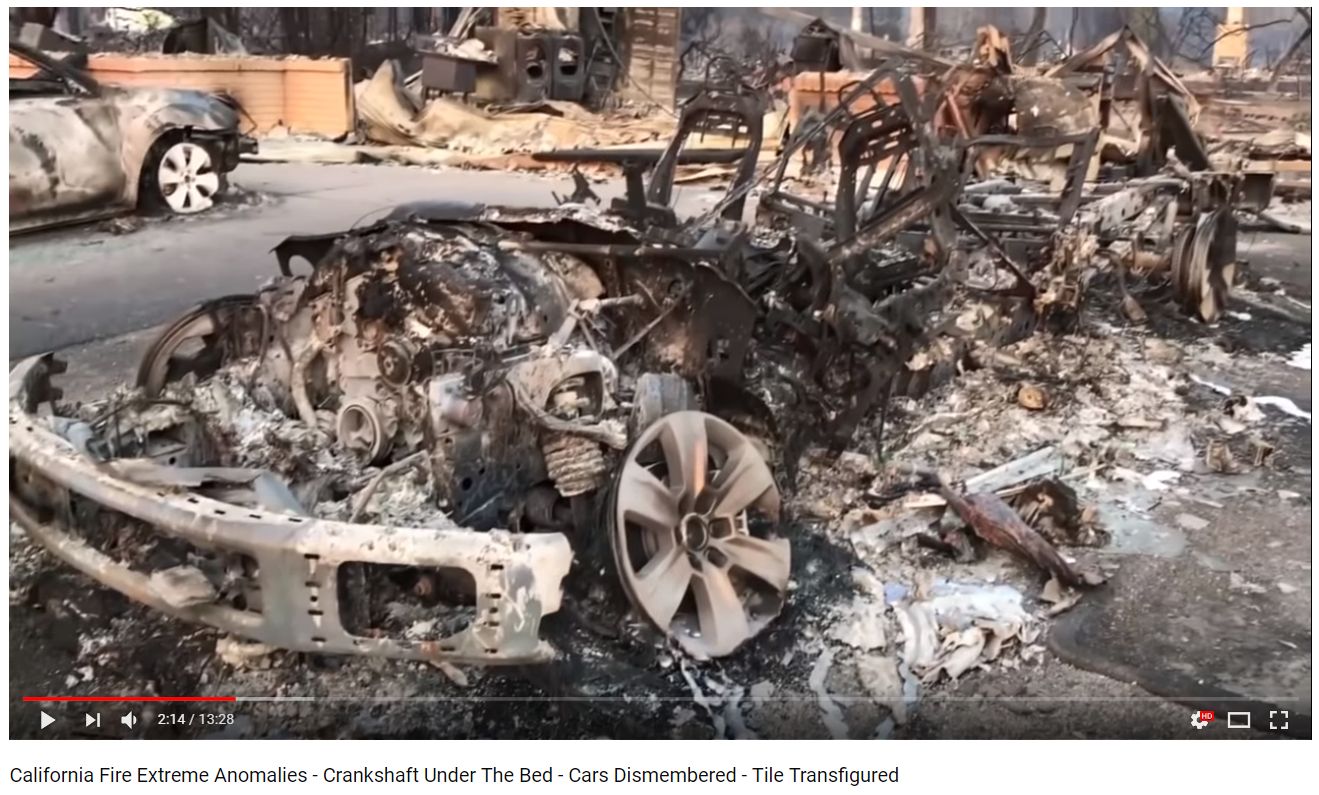 BELOW: What appears to be a DEW attack 'test-run' sharing hallmark damage of Directed Energy Weaponry: No glass, no aluminum, no glass trim, no door handles, no soot, wilted metal sometimes with gaping holes and/or insta-rust, melted tires/wheels, defies normal explanation.
Reported on November 13, 2013, this site (Watkins Regional Park, Prince Georges County Maryland) may be a test for DEW technologies later used in California Wild Fyres. Notice the immediately adjacent (even overhanging) yet totally unscorched trees, vegetation, etc. "[Anita] Pesses says in her 24 years working for [P.G. County Dept. Parks Recreation], she has never seen anything comparable to the [11] charred vehicles all in a row. 'It's very, very different.'" Source LOL -- as usual the local media alternately dissembles utter nescience or total nonsense. 11 vehicles hallmark?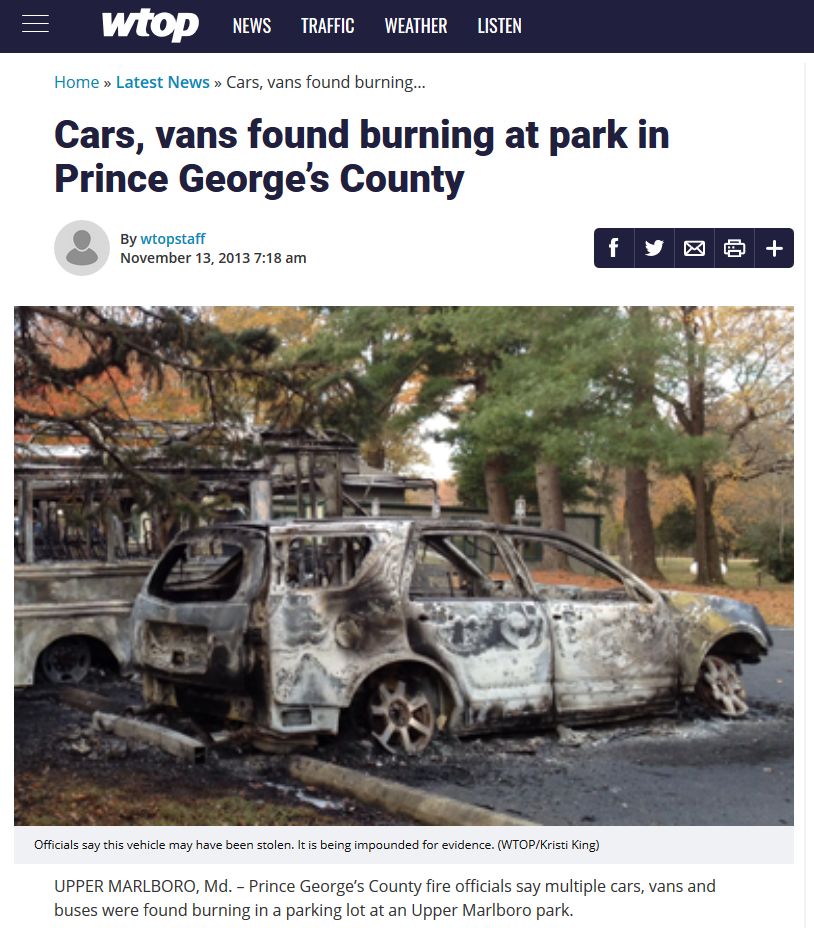 Microwaves superheat metal, illuminate gas plasma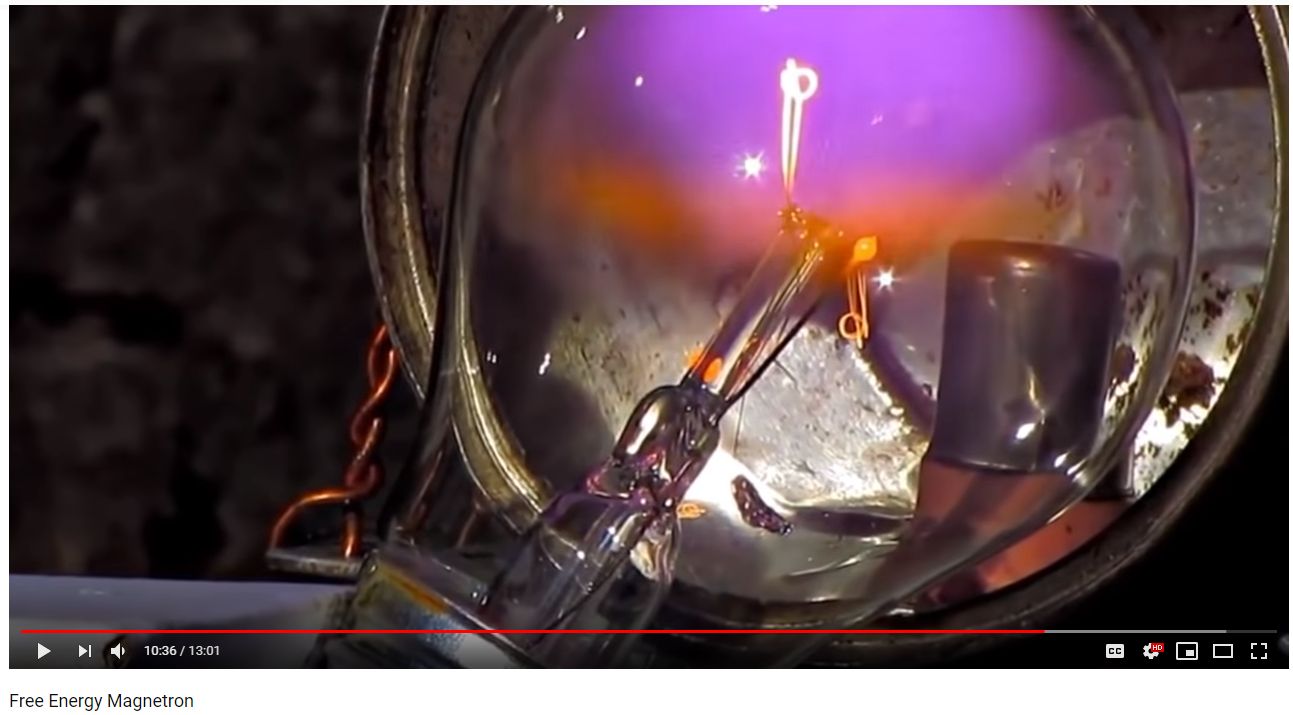 ABOVE: 10:36 into video -- microwave-oven's microwave beam directed at lightbulb; notice internal metal parts superheat and melt; notice also the 'purple haze' which is also seen in video footage of suspected wildphyres assisted by microwave directed energy weapons (Gatlinburg, TN, many sites in Cali, etc.). Superheated electrical wires, steel wood construction nails and drywall screws, steel I-beams inside wooden houses near flammable materials... Is this how the Paradise and other Cali wildphyres were started (recently in 178 places all at once in one night) and made so much worse? Also, many of the wildphyres before then, too?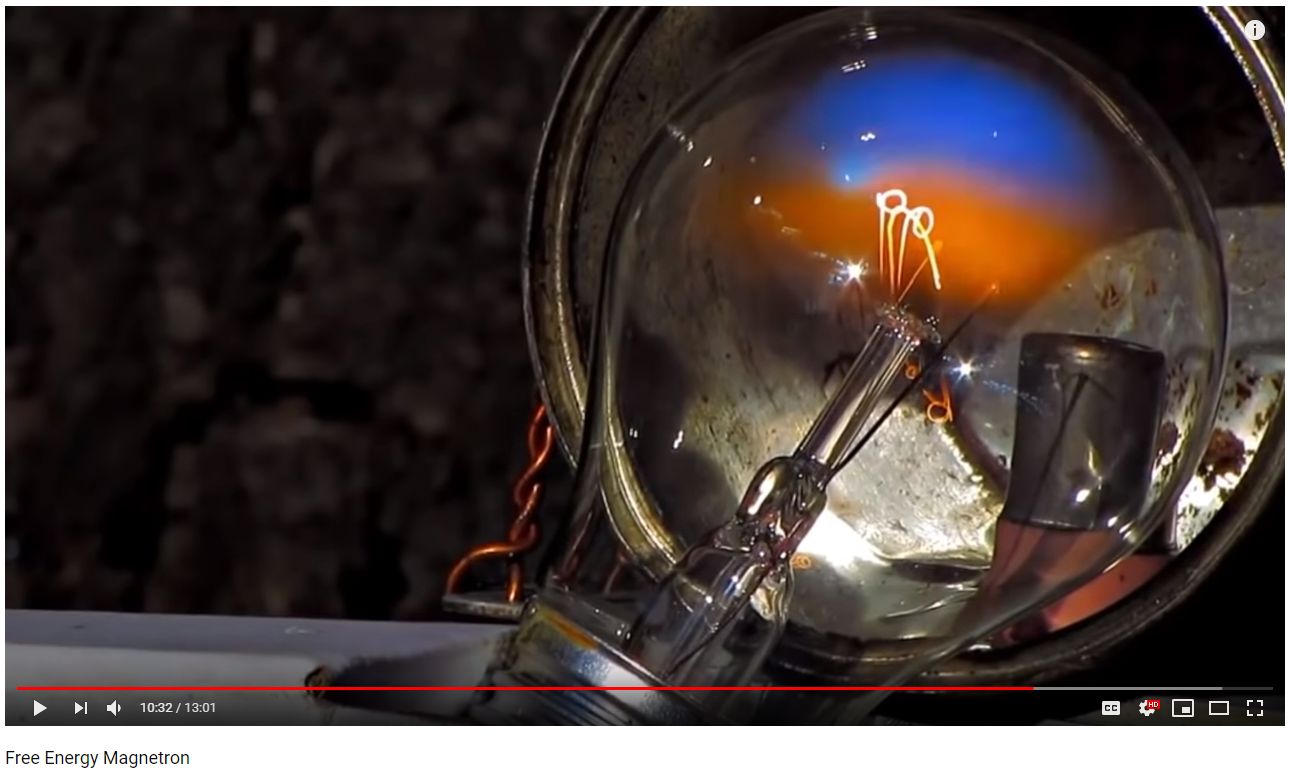 Is it possible that Their purpose is to drive people off their land, making way for UN's AGENDA 21 land-grab to disempower and remove from people their best means of self-sufficiency and self-direction (i.e., land ownership)? Is it also possibly to create benefit for Them by causing disaster capitalism? For example, now that electrical power in California will be officially turned off for a week at a time 'to prevent wild fires' (that have been artificially created and hyped for decades by Directed Energy Weaponry), They are going to sell lots of generators, solar panels, batteries, residential grid/self electrical switching systems, and low-power-consumptive machines...meanwhile slowly suppressing California, the 8th largest economy on earth. Once They force everyone onto solar power, well They can already control the weather and therefore the sunlight and therefore the power available. Silent, secret supression. At all levels: PROBLEM CREATION, REACTION FOMENTATION, READY-MADE SOLUTION. Hegelian dielectic.
Wildphyres caused by Directed Energy Weapons
BELOW -- Photographed seemingly red-handed, "LASER-blasting" California, to start and further wildfires (more accurately, homefires) is what remarkably resembles Lockheed Martin's powerful ATHENA LASER Directed Energy Weapon (DEW). Many pictures showing beams like this are online. More than a few companies make these kinds of weapons -- see deps.org, online since 1999 with huge military contractors not hiding but selling books, classes, memberships.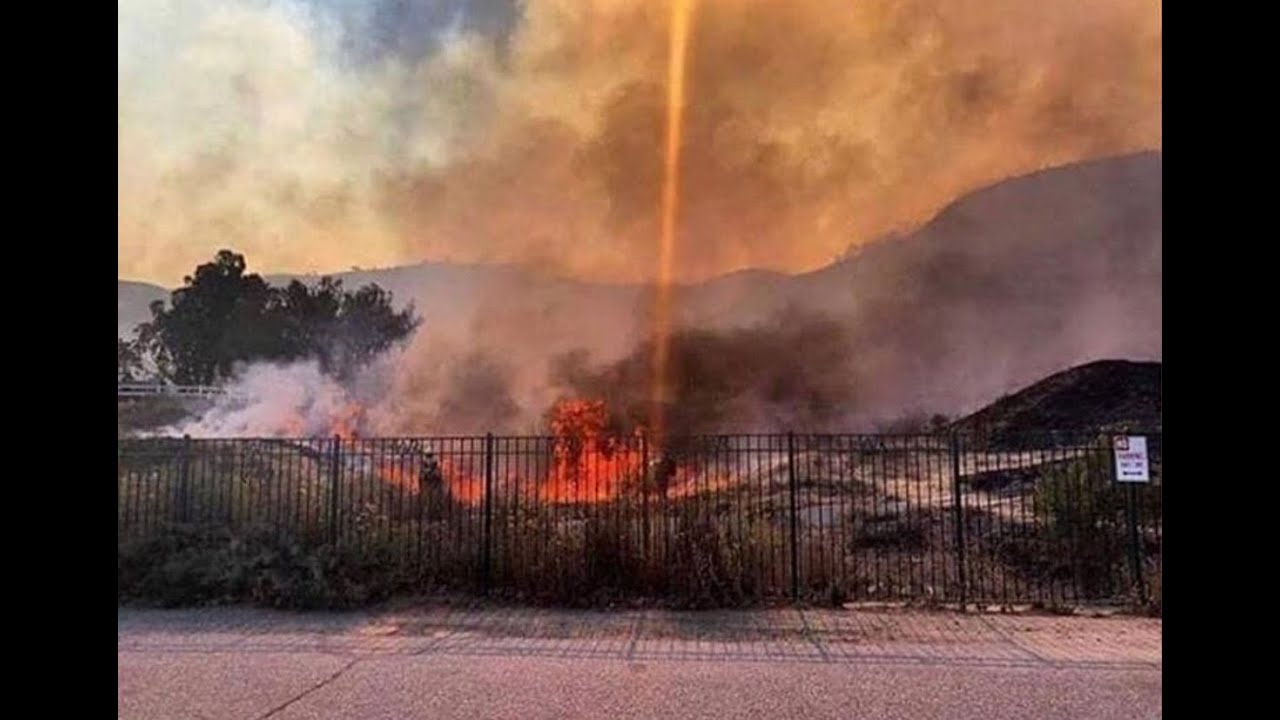 "Why? Why would 'They' or anyone do this?" Maybe your controlled demise is more profitable to Them than your long-term prosperity -- pursuant to page 12 of UN/UNESCO plan, calling educated people "less sustainable" than poor (i.e., land-less). Driving you off the land suits Their Agenda 21" land-grab -- alternately, "Agenda 2030", "carbon tax", "climate change", etc. -- all parts of what is ultimately a mass eugenicidal depopulative effort -- apparently to profitably slay most (see "disaster capitalism") and then stupefy and enslave the remaining 500 million or so; after all They carved it in stone. Bioweapons, nano-toxins, harmful vaccines, predatory institutions, GMO, debt yoke, electromagnetic degradation (wifi, cordless, cell phones), all play a part. Meanwhile, the USAF plans and boasts of "owning the weather by 2025", and youtuber DUTCHSINSE has shown proof that NEXRAD microwave RADAR installed at all major airports is capable of weather modification, and, under control of DoD, USGS and NOAA, many airports have been caught hundreds of times causally blasting high-powered microwave energy hours before the onset of nearby harsh weather. Weather warfare. Untraceable. Depopulation. Agenda 21 land-grab. Disaster capitalism. It is Their Perfect Storm, consuming You and all yours as fodder. They can't escape the planet; They're not going to let you and yours take, consume and "own" what They haughtily consider to be rightfully Theirs. That's the most powerful and likely reason "Why".
DEW is nearly invisible, practically instantaneous (though sometimes the result is delayed), highly effective, and you really can't do much about it; in fact, most people do not even know it exists, could hardly care (until their house gets burned down), and (until that happens) will not even look to see or entertain and evidence let alone thoughts or worries or considerations. Pin-point targeted instant immolation. Reagan's "star wars" but pointed down, right at you, just as Bruce Gagnon warned years ago in ARSENAL OF HYPOCRISY.
Paradise California "wildphyres" incinerated to white ash thousands of structures, totally immolated thousands of vehicles, and felled maybe a few hundred trees. Rapidly spread devastation caused randomly by 'hot embers' -- is an almost total lie, propagated by those entrenched in 'the system' serving vested interests. Practically everything burned appears to have been lit-up primarily from the inside, with most things around mostly untouched. Houses, vehicles, even the trees ignited inside-out, just like what happens in a microwave oven. In one night, 170 fires began. It's not just improbable, it's unprecedented, impossible by natural cause.
Deb Tavares 'predicted the future' by revealing with Rense on youtube in 2015 the The Plan to Burn Up Northern California more bad news".
What it looks like when sheeple sleepers finally, finally get violently woken up by being personally harmed, directly impacted. Nearly nobody truly cares until they themselves are targeted and harmed, until they finally feel true pain. She is one. And from her we've heard one little blip, seen this one little thing...and then, poof, she's gone again into obscure silent suffering. It will take so much more than this.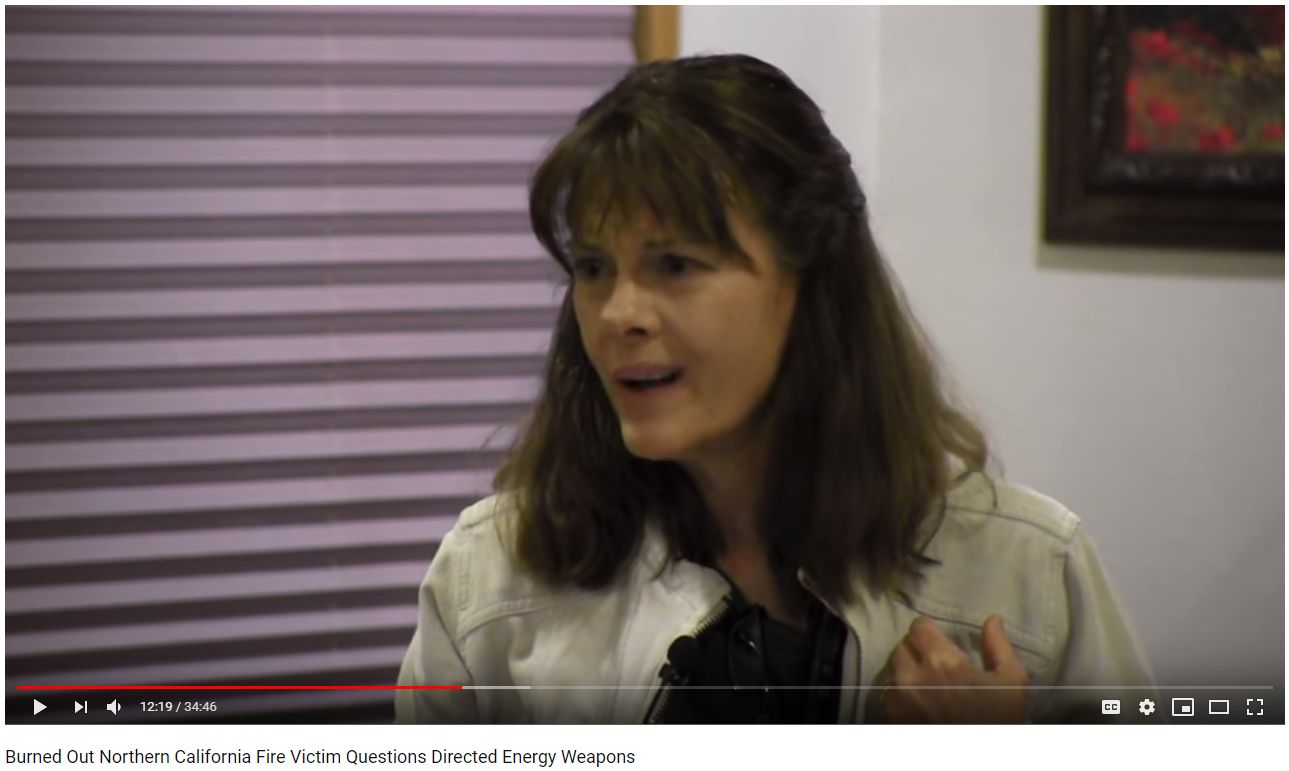 Hallmarks of Directed Energy Weapons Attacks
ALL-OUT BLITZKREIG ASSAULT, ABSURDLY WIDESPREAD FIRES
SUDDEN ONSLAUGHT, LITTLE OR NO WARNING
UNEXPECTED FEROCITY
OFTEN ABSURDLY MANY FIRE OUTBREAKS ALL AT ONCE, SOMETIMES HUGE EXPLOSION
EXTREME UNUSUAL WINDS
"HIGH WINDS" WITHOUT APPARENT CAUSE, POCKETS OF MINI MAELSTROMS
"WIND BLOWN EMBERS" DEFAULT-BLAMED FOR IGNITING WIDELY DISPARATE BLAZES, THO NEVER SEEN/PHOTO/VIDEO DOING SO
UNNATURAL SMOKE, HAZE
WHITE, GREY, BLUISH SMOKE, INSTEAD OF EXPECTED BLACK
ALMOST NEVER ANY NORMALLY EXPECTED BLACK SOOT RESIDUE FROM NORMAL FIRE
(TOXIC) WHITISH-GREY THIN HAZE FOR DAYS AFTER (911 WTC 'SMOKE' ROSE INTO UPPER ATMOSPHERE FOR MONTHS)
ALWAYS BILLOWING, DENSE/THICK, MASSIVE PLUMES, DESPITE "HIGH WINDS" - CATACLYSMIC LOOKING
INTERNAL-FIRST BURNINGS
HOUSES BURNED FROM INSIDE OUT, WALLS COLLAPSED INWARD, STRUCTURES ALMOST ALWAYS COLLAPSED INTO OWN FOOTPRINT
HOUSE FIRES NEARLY ALWAYS STARTING FROM INSIDE
TOASTED CARS BURNED COMPLETELY AND EVENLY DOWN TO BARE STEEL, INSTA-RUST
SOME TREES BURNED FROM INSIDE OUT, JUST LIKE A MICROWAVE COOKS
WIRING / ELECTRICAL GONE
COPPER WIRING GONE AS IF NEVER PRESENT
ELECTRICAL SERVICE PANELS, BREAKER BOXES, WIRING ALL GONE AS IF NEVER PRESENT
SMART METERS OFTEN COMBUSTED
ELECTRICAL ANOMALIES AT OUTSET
VICTIMS BURNED ALIVE, INSTANTLY FULLY INCAPACITATED
MANY VICTIMS BURNED IN-PLACE, WITHIN MILLISECONDS, NO TIME TO REACT OR FLEE
PERSONS BURNED ALIVE IN CARS, MICROWAVE ATTACK SO SUDDEN, FIERCE
MICROWAVE ATTACK FIRST CAUSES EYEBALL CORNEA LENSES TO "GREY" (MELISSA DOI: "I CAN'T SEE THE AIR ANYMORE")
LARGE APPLIANCES HULLED OR VANISHED
EXPECTED OMNIPRESENT (WASH/DRYER, FRIDGE) LARGE APPLIANCES USUALLY VANISHED, OR REDUCED TO SKELETAL SHELLS
HVAC DUCTWORK, HEATER/AC COMPLETELY VANISHED AS IF NEVER PRESENT
SURREAL, PAINFUL, OVERWHELMING RESULT
TOTAL AND OVERWHELMING DESOLATION: MOONSCAPE, WAR ZONE, HELL, END OF WORLD, ETC
HIGH SHOCK, TRAUMA, ERASURE OF PERSONAGE
NEVER LUCKY-CHANCE GLANCING BLOWS, ALWAYS DIRECTLY STRIKING GUTTING TARGETED COMMUNITIES
UNNATURAL VEHICLE DAMAGE
PUDDLED, LIQUIFIED/RUNNING ALUMINUM
CARS HAVING NO ALUMINUM, MELTED / MOLTEN ALUMINUM (WHEELS), NO GLASS SURROUNDS, MOLTEN OR MISSING GLASS, NO DOOR HANDLES, NO TRUNK LOCK MECHANISMS
VEHICLES SOMETIMES FLIPPED ONTO SIDES, UPSIDE-DOWN
VEHICLES SOMETIMES MOVED LATERALLY ALONG GROUND
VEHICLE TRUNKS, HOODS UNCANILLY POPPED/SPRUNG OPEN
WAVY, SWIRLY BURN AREAS/MARKS ON TOASTED VEHICLE DOORS, "WAVE INTERFERENCE" PATTERNS EVIDENT
BUCKLING, WRINKLING OF METAL
HOLES BURNED THRU STEEL (PER NORTHROP ADVERTS)
"LAVA" UNDER WTC 911
UNNATURAL AGGLOMERATIONS OF DIFFERENT MATERIALS (HUTCHISON EFFECT, KNIFE EMBEDDED INTO ALUMINUM BLOCK)
HARD, UNCOMBUSTIBLE MATERIALS SHATTERED, POWDERIZED OR VANISHED
CREMATED HOUSES ALSO WITHOUT TOILETS, COUNTERTOPS, CERAMICS, GLASS, AS IF NEVER PRESENT
WILTED STEEL, I-BEAMS WARPED WILTED, RAILINGS MELTED, WROUGHT IRON WILTED MELTED
RACKS OF WINE BOTTLES PARTLY-MOLTEN (NAPA FYRES 2017)
MIRRORS, GONE
GLASSWARE, GONE
WINDOWS, GONE
PLASTIC SURVIVES
PLASTIC TRASHCANS, CONTAINERS, HOSES RARELY AFFECTED UNLESS DIRECTLY MELTED BY NEARBY FIRE
FLAGS RARELY HARMED
"IMPOSSIBLE" BURN RATIOS, UNNATURAL DAMAGE
MORE HOUSES BURNED THAN TREES (18,000 STRUCTURES IN PARADISE CALI, NOV 2018 BURNED TO WHITE ASH; ONLY 900 TREES BURNED TO ASH)
TOO-NEARBY PLANTS, PINE NEEDLES, FINE FOLIAGE, BRUSH OFTEN UNTOUCHED
NO EXPECTED FIRE IN THE CANOPY OF TREES
LASER-LIKE SWATH CUTS, TOO-DISTINCT HARD EDGES BETWEEN BURNED/UNBURNED
MILITARY, GOV SWARM BEFORE OR TOO SOON AFTER
MILITARY NATL GUARD QUARANTINE / KEEP-OUT
SUDDEN APPEARANCE OF FEMA, FBI, MILITARY
PRE-COORDINATION / PRESENCE, FOR DRILLS / PRACTICE THAT MAGICALLY GOES LIVE (FEMA IN NYC on 9/10), "ABLE DANGER"
TINKER AFB ('DEW-CENTRAL') PERSONNEL AT MURRAH/OKC
SNIPERS (".50 CAL" W SNIPER SCOPE ON ROOFTOP CALFIRE TRUCK, PARADISE NOV 2018)
BODY CLEANUP CREWS IN WHITE SUITS, BREATHING APPARATUS AFTERMATH -- SPRAY-PAINTED 'BODY/DEATH-SWEEP' MARKS ON VEHICLES
WEATHER, GEO, SCENE / SITUATIONS / ENVIRON
HEAVY CHEMTRAILING PRECEDING ONSLAUGHT
RIDICULOUS INFERNO, PREPOSTEROUSLY FEROCIOUS, LOTS OF "NEVER SEEN ANYTHING LIKE THIS"
ODD SILENCE AFTER AND AT TIMES DURING ONSLAUGHT
STRUCTURES
HOUSES TOTALLY IMMOLATED ADJACENT TO TOTALLY UNTOUCHED HOUSES
RANDOMNESS TO BURN, SKIPPING, NOT NATURAL
ABSOLUTE ANNIHILATION
TOTAL INCINERATION OF COMBUSTIBLES, RARELY ANY HALF-BURNED ANYTHING, NO BIG CHUNKS OF HOUSING FRAME, CROSS BEAMS, ETC REMAINING, MOST TOTALLY ENGULFED WHOLLY TURNED TO ASH
ALMOST ALWAYS TOTAL IMMOLATION
RARELY HALF-BURNED ANYTHING, COMBUSTIBLES USUALLY TOTALLY IMMOLATED
SUPERHEATING / WARPING / WILTING / FOUNDRY-TYPE EFFECTS ON STEEL
STEEL SUPERHEATED BY MICROWAVES, IGNITING COMBUSTIBLES, ALUMINUM COPPER MELTED
STEEL / METAL TOUCHING EARTH LASTS LONGER, SEEMS SLIGHTLY MORE IMPERVIOUS TO MICROWAVE DAMAGE / SUPERHEATING
CAR TIRES COMPLETELY IMMOLATED, BURNED DOWN TO STEEL BELTS
CAR STEEL RIMS SUPERHEATED, MELTED PART-WAY DOWN INTO ASPHALT
SELECTIVE TARGETING OF STRUCTURES, VEHICLES, AS SEEN FROM OVERHEAD
WILTED STEEL, "IMPOSSIBLE" MATERIAL DISINTEGRATION
WILTED CAR ROOFS WITHOUT HEAVY MATERIAL HAVING FALLEN ON THEM
VEHICLE ENGINES DISINTEGRATED
UNLIKELY BURNS DUE TO NO TRADITIONAL COMBUSTIBLE FUEL
GUARDRAIL POSTS BURNED
WOOD POSTS BURNED AT/BY SUPERHEATED METAL FASTENERS
TELEPHONE POLES BURNED NEAR METAL ATTACHMENTS UP TOP
TOXI, CONTAMINATION
CONTAMINATED SOIL, NEEDING REMOVAL
POISONED WELL WATER
AGENDA 21 LAND-GRAB, GOV TAKEOVER, DRIVE OWNERS FROM LAND
INSURANCE, HOLLOW ASSISTANCE
INSURANCE GAMES, TRICKERY, FRAUD
FEMA, RED-CROSS PRESENT BUT NOT DIRECTLY HELPING
SHAM FRONTS TO STEAL DONATIONS
(FEMA'S TRAILERHOME DEBACLE AFTER HURRICANE KATRINA)
COMPLICIT ZIONIC JEWISH TRIBALLY CONTROLLED MASS MEDIA
"NAME GAME" OF ODDLY NAMED CRISIS ACTORS WHO SPEW MISLEADS ("WIND BLOWN EMBERS" BY "JIM PIRE" OAKLAND HILLS WILDPHYRE 1991, OBAMA/OSAMA ETC)
MASS MEDIA TONE OF ACCEPTANCE WITHOUT CRITICAL EXAMINATION OR QUESTIONING
PSYOP MEDIA DOWNPLAYING, PASSIVATING, NO TRUE REPORTING, NO CRITICAL THINKING
GEOMANCY, NUMEROLOGY -- 666, 911, 11, 9, ETC - CREEPY/CALLING-CARD-ESQUE (BNL RHIC IONGUN 61.1 MILES FROM WTC; NIST IONGUN 19.47 FROM PENTAGON, FERMILAB IONGUN 666 MILES FROM OKC MURRAH ETC)
FIREFIGHTING TECHNIQUES IMPOTENT
MOSTLY INEFFECTIVE FIREFIGHTING, WATER INEFFECTIVE LARGELY
FIRES LEAPING FROM HOUSE TO HOUSE, THOUGH EMBER IGNITERS NEVER SEEN
HELICOPTER WATER DROPS LAUGHABLE
"IMPOSSIBLE" / UNLIKELY ROADWAY / STRUCTURAL DAMAGE
UNDER-ROAD CORRUGATED STEEL CULVERTS SOMETIMES SUPERHEATED DAMAGED
FENCES, SIGN-POSTS, PARKING METERS (GROUNDED TO EARTH), MOSTLY UNHARMED
HOLES BURNED INTO PAVEMENT OR STRUCTURES (WTC 911 BLDNG WTC6 COOKIE-CUT, DEEP HORIZON LANDING PAD, MURRAH BLDG OKC)
---
"Mudflood", "Great Reset" / Recurring Calamitous Erasures, "Antiqui-tech", and Directed Energy Weapons dating back eons, per growing evidence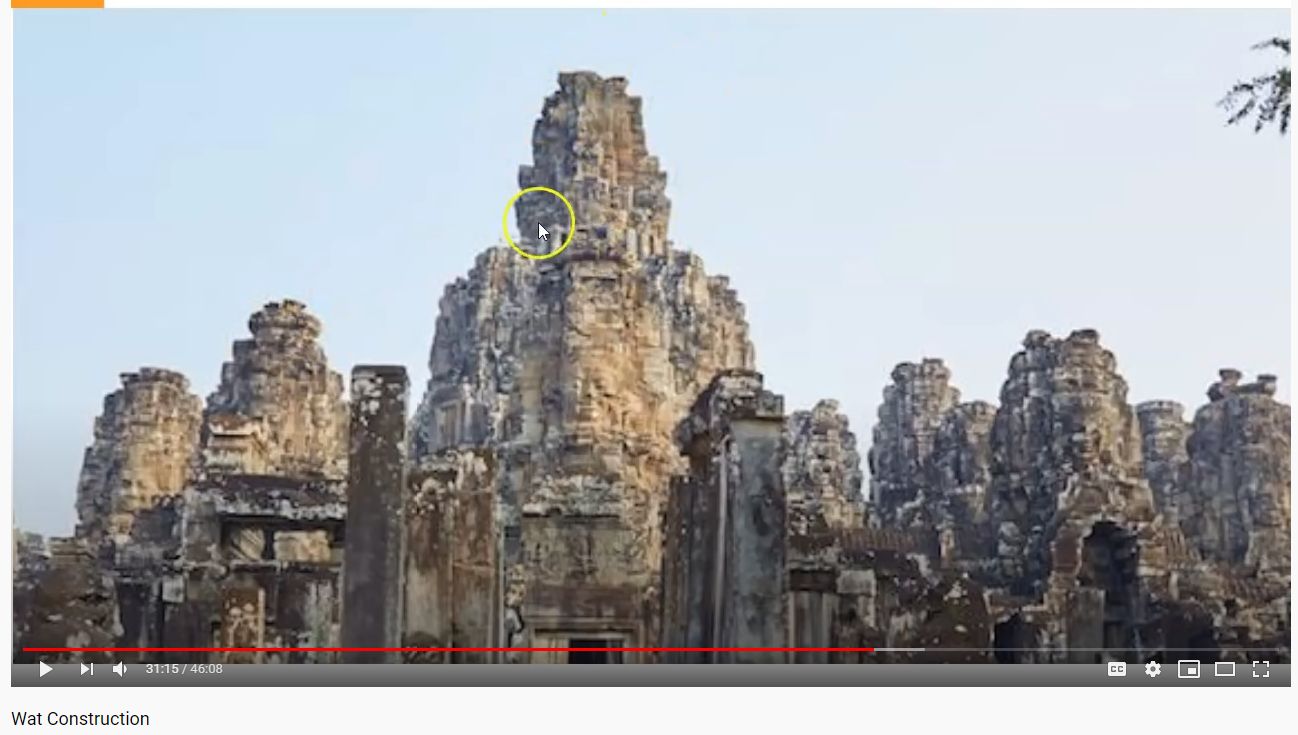 ~31:00 Angkor Wat was hit by Directed Energy Weapon. The "weathering" looks identical to Dresden, Germany (post WW2) whose man-made "firestorm" was also seemingly a DEW attack: Strong evidence includes (A) the majority of dead bodies in the streets had hair, full clothing; (B) 1,600-degree instant-heating inside deep underground bomb shelters, with hair intact, clothing still on, and apparent instantaneous microwave onslaught evidenced by corpses not cowering or shielding but still sitting as if zapped by quick-kill DEW attack.
Their First Weapon (old; "eye in the sky"?) seems to destroy cities (Dresden, American Civil War photos, JON LEVI / AUTO DIDACTIC and many other youtubers researching Mud Flood, Antiqui-tech, Great Reset, etc).
Their Second Weapon ("DEW", high-voltage gradient, microwaves and ions injected into field, field interference, Hutchison Effect / Dr Judy Wood) seems to destroy structures (OKC Murrah bldg, WTC/Pentagon, houses/vehicles in Cali Wildphyres reduced to cremated white ash).
Their Third Weapon (newest; 5G / Elon Musk / STARLINK) will destroy people by toxifying their local-area air. 60GHz. See toxi.com
MUD FLOOD YOUTUBERS
Michelle Gibson
JON LEVI
FLAT EARTH BRITISH (Martin Liedtke)
Auto Didactic
Wooden Nickels
newearth
---
The scope of your information has been controlled, scripted, limited. Break free.
---
5G - your slow-kill sickener, stupefier, sterilizer
600,000 US births last year, lowest ever. Depop-YOU-lation is working and will be worsened.
---
Jeanice Barcelo talks Birth Trauma, Technology and Healing / Zoon Politikon Holly Seeliger

Vaginal birth allows the new being to receive the gut biome of the parents. Up until that mouthful, the newborn's digestive tract had been a sterile environment. Between that biome infusion, and the coelostrum from the first breast milk, this biotic mixture will evolve to constitute 80% of the person's immune system. It will determine the health and longevity, to a great extent of the person's life. The more you study the beautiful complexity of birth and bonding, the more you will revere nature, and get out of her way and let her do her thing. Women touch their power while birthing, and the attitude of empowerment is true liberation, because you just know you can deal with anything and move through the world as a confident, positive being. By the way, in yogic tradition, the mother, baby, father and siblings do not accept visits until 21 days have passed, as this is the family bonding time. My midwife just put a sweet note on the door, with birth weight and a request for privacy. It was lovely. Great interview Holly, I love Jeanice! - Robin Gaura
---
---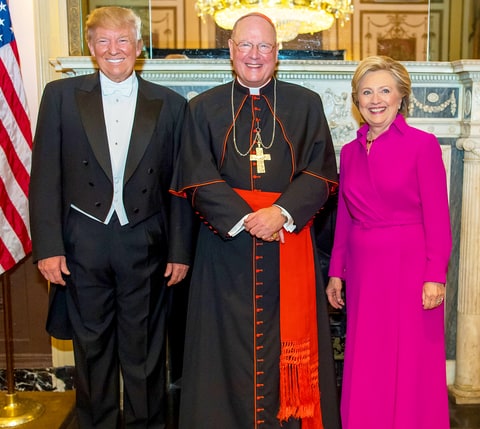 Trump, Hillary promote NWO at Jesuit/Vatican/Catholix Dinner Party
---
---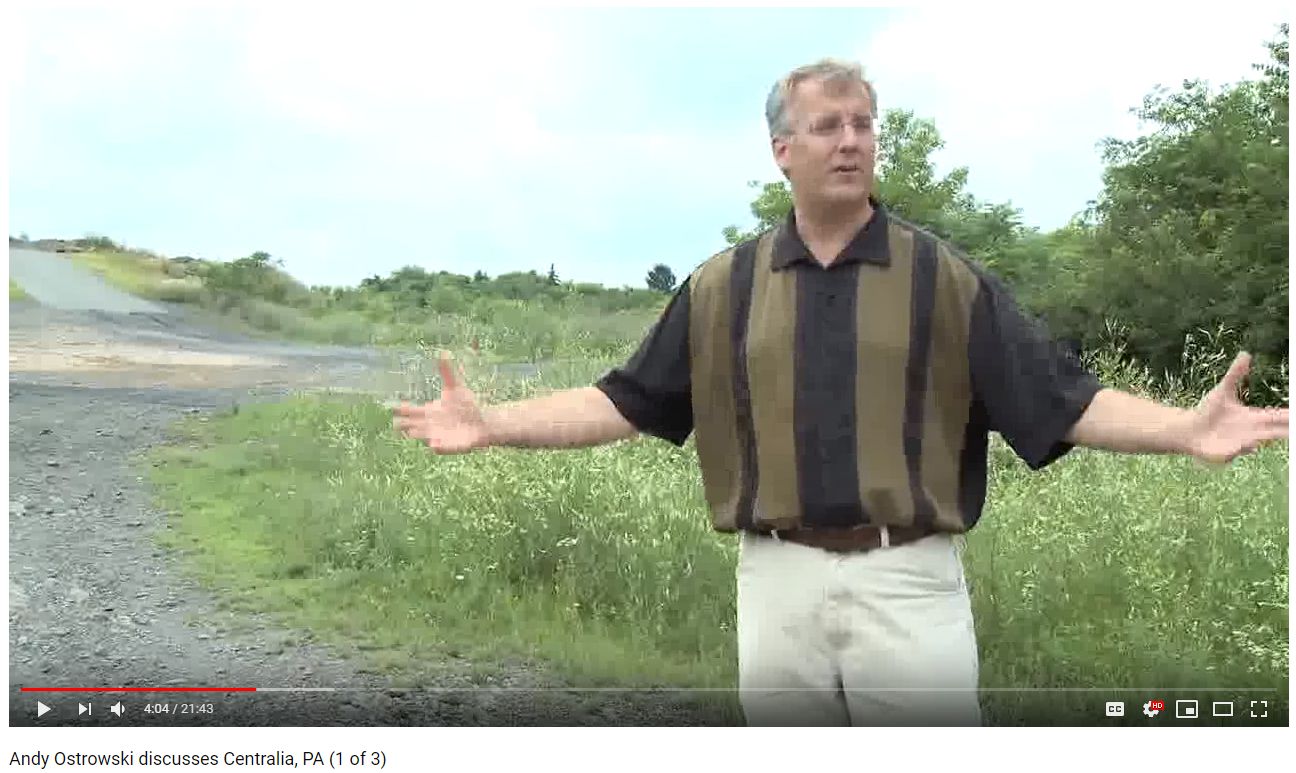 "Mine fire" was set on one side of the valley/stream; fire couldn't get beneath the water table to ignite other side, where the majority of the coal is. Mine fire was used to drive the residents out, close the town down; meanwhile, government and business grabbed up land and mineral rights. Was it all just a multi-generational fraud?
"My name is Andy Ostrowski. I'm currently ... a candidate for United States Congress ... that covers Columbia County [the borough of Centralia]. I'm also one of the lawyers who represented about 8 or 10 of the last remaining property owners in Centralia."

"What happened in Centralia was basically a fraud. There are billions and billions dollars worth of [highest purity, highest quality anthracite] coal running right underneath [Centralia]. And as you see [in 2014], there's no evidence of any fire anywhere. However, 20 years ago there was a projection, or at least the image created [in mass media] that we were going to be standing in the middle of a raging inferno right now. [That false projection, media-hyped imagery was used to fraudulenty drive out all the residents and grab all the land and mineral rights.]" -- 3:36 into part 1.

"Never a single time in any proceeding did [the Pennsylvania government, any business, any person, or any other entity] present evidence to justify the entire premise of the takings of the properties, nor the entire premise that there was [underground mine] fire that was going to threaten [Centralia]. There is no justification on the record anywhere, other than people saying it, people presenting it, creating a [mass media] frenzy back during the 1990s."" [THAT exemplifies the heinous power of Zionic Tribal Mass Media (AKA demonstrably dangerously homogenized and top-down controlled "fake news") that must be exposed to subvert its evil works.] -- 12:41 into part 1.
---
---
... how about putting a World Trade Center in the Large Hadron Collider ?
Comment: "Best case scenario it makes every atom in your arm race apart from one another in an instant..." -- and isn't this precisely what we saw? -- the WTC towers turn into dust whilst in mid-air; plus, as described by Dr Judy Wood, the nano-dust, as the material apparently kept self-molecularly-disassociating.
"The total energy moving in the beam is 300 megaJoules. That's like the energy of an aircraft carrier moving at 11 knots." -- scientist at 2:15 into video
What would happen if you put, say, a World Trade Center tower in the beam of the LHC's little brother, Brookhaven's RHIC ?
What if you leased "beam time" and then conveniently tapped the RHIC "ion gun" beam at (BNL) Brookhaven Natl Labs (which sits 61.1 miles from World Trade Center (911 upside-down and backwards) at an angle of 119 degrees, in a direct line-of-sight, and is headquartered in building #911 at Brookhaven facility) at its BRAHMS or even PHOENIX junctures, and then shot that "ion gun" beam through a tunnel created in the atmosphere (to keep the beam from spreading due to collision with atmospheric particles: water, dust, etc) with Brookhaven's highly-touted Synchrotron LASER directly at the northeastern (and unfinished) spire atop the Woolworth Building, which has been kept untouched/unfinished by force of law (Register of Historical Places) and is in direct line-of-sight to BNL, which, let's imagine, housed a collimating lense and/or a beam reflective panel, and then arranged to have that "ion gun" beam swept up and down along the height of the World Trade Towers on 9/11/2001.
Could the interactions of the beam with atmospheric contaminants (smoke, dust, etc) plausibly create the "glints" that were reported on record as "missiles fired from roof of Woolworth Building" ?
Could the interactions of the beam with the aluminum and steel of the trade towers cause a disintegrative effect that would result in the "dustification" of the metals and ultimately a relatively weight-less "collapse", explaining the evidence collected by Dr Judy Wood and as reproducibly known as the Hutchison Effect ?
Would the rampant "tritium contamination" (notorious over decades at the Brookhaven RHIC ion gun, a side-effect of its operation) also occur (and entirely explain the highly unusual amounts of such evidence found) at the World Trade Center towers, where and when, say, the BNL RHIC ion gun beam struck the aluminum, steel, concrete and other materials therein ?
Is it all so absurdly absurd, or is it even remotely plausible, especially when given some serious portion of the $2.3 trillion black military budget that Donald Rumsfeld had admitted in a press conference at the Pentagon not even 24 hours prior to the "9/11 attacks" ?
---
10-sec Video proves media complicity in 9/11 fraud
Telling a lie in reverse is difficult. News footage played backwards shows there is no "plane" but instead image fabrication and fakery. Visual proof in 10 seconds. Impossibly invisible when it should appear flying in, the "plane" only materializes at the last moment before impact. Watch for yourself.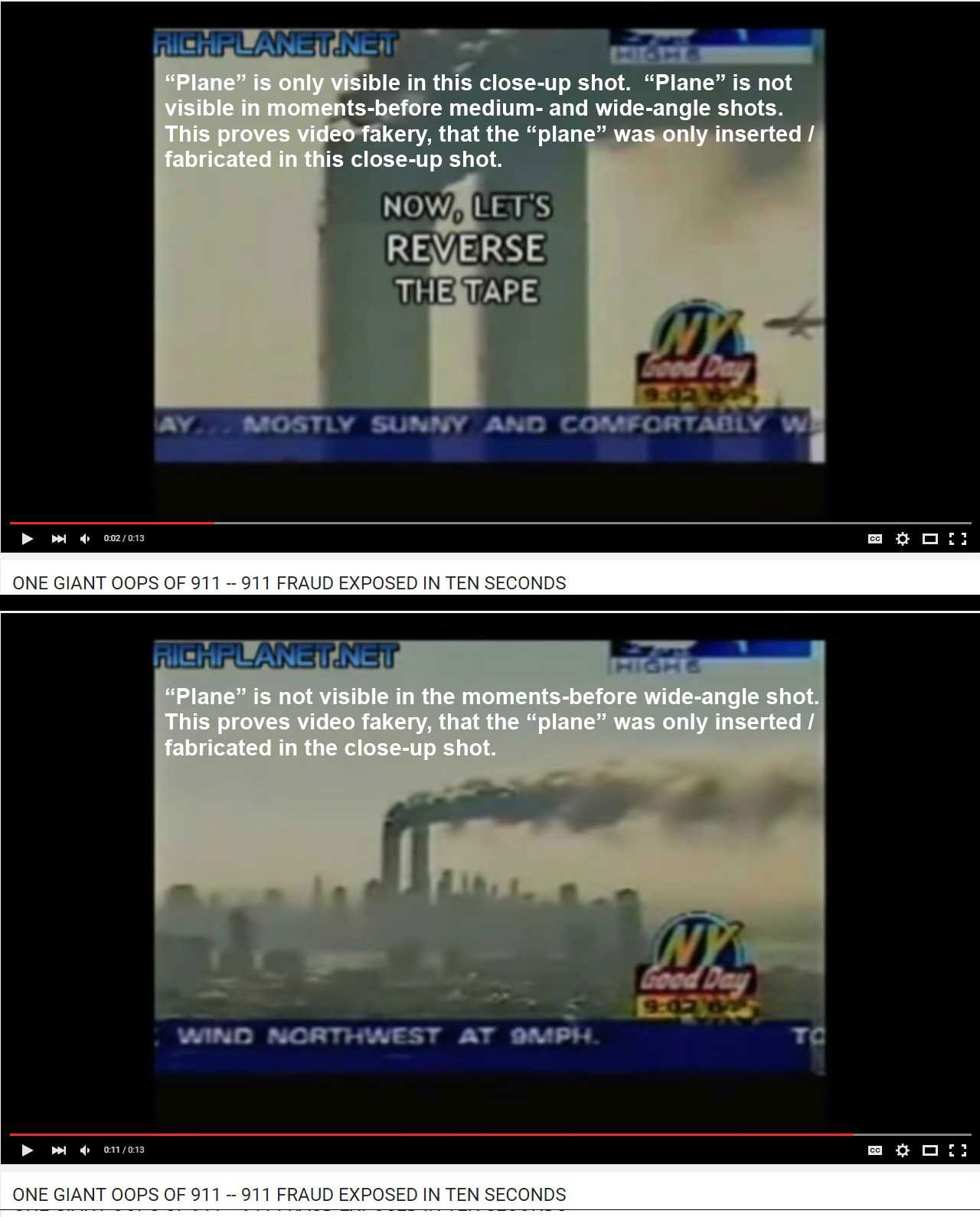 ---
"Wildfires" as cover for Directed Energy Attacks
"Just seems weird that only buildings catch fire."
"Why aren't the trees burning, only houses... looks weaponized, not natural fire"
Youtuber 'Supposedly Shelly' interviews two retired fire captains about what they saw after Paradise, Tubbs, Carr, NorCal fires: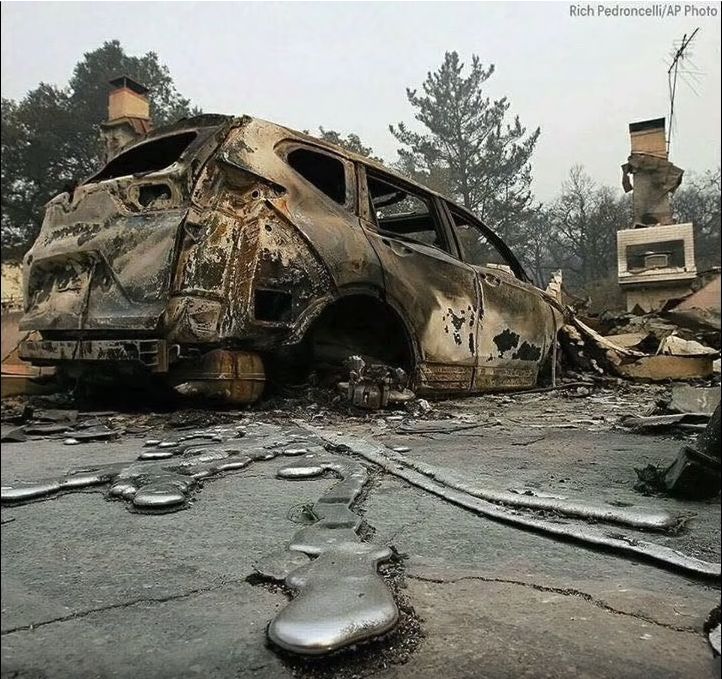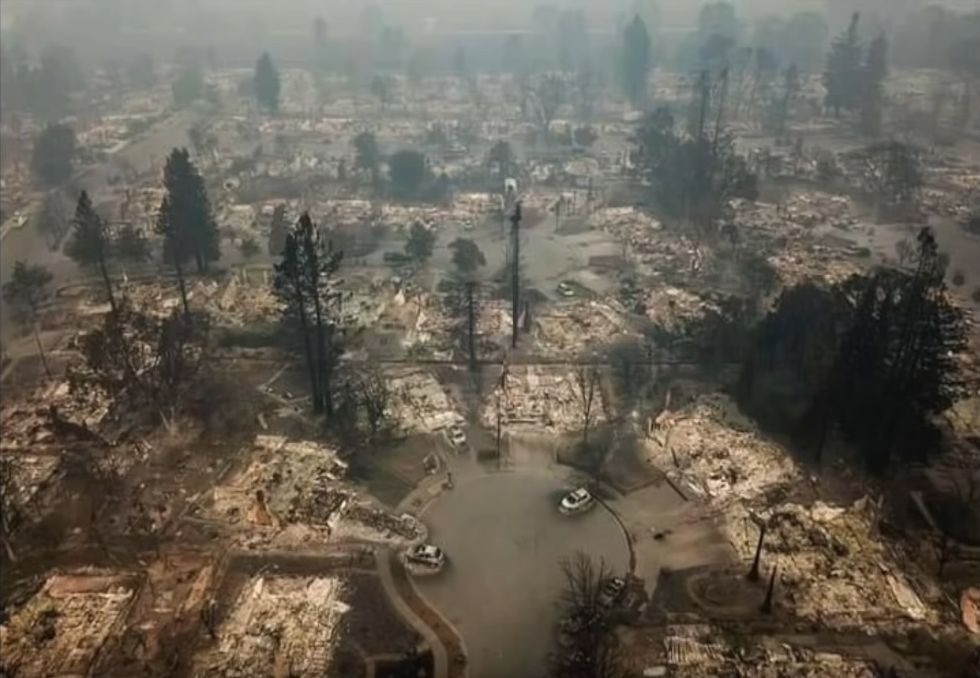 FACT: In the "new normal" kind of "wildfires", ONLY HOUSES, BUILDINGS AND VEHICLES GET CREMATED ALL THE WAY DOWN TO WHITE ASH WHILST ZERO TREES GET BURNED DOWN TO WHITE ASH AND USUALLY REMAIN STANDING. California's largest, costliest, most deadly wild-phyre EVER (along with most recent wild-phyres), is also its most astonishingly paranormal event, utterly inexplicable until Direct Energy Weapons are included in the causal mix.
Deb Tavares
grindall61 youtuber - UN AGENDA 21 "in action"
Rosa Koire - UN AGENDA 21 via "green" agenda
UN AGENDA 21 seems most likely to be behind the land-grab and also the rain-grab. AGENDA 21 came about in the 1992 Rio Earth Summit, and has been slowly eroding individual rights and liberties, folding into the openly Luciferian One World / globalist madness under United Nations.
GOVERNMENT. GUBERE, to control. MENTE, mind. GOVERNMENT. MIND CONTROL.
Identical "bushfyre" Damage in Australia
"We've seen areas where metal has actually been melted, and you see trails of aluminum that has melted and then re-solidified..." -- 2:00 into video
https://www.youtube.com/watch?v=zD_UDnyRSFw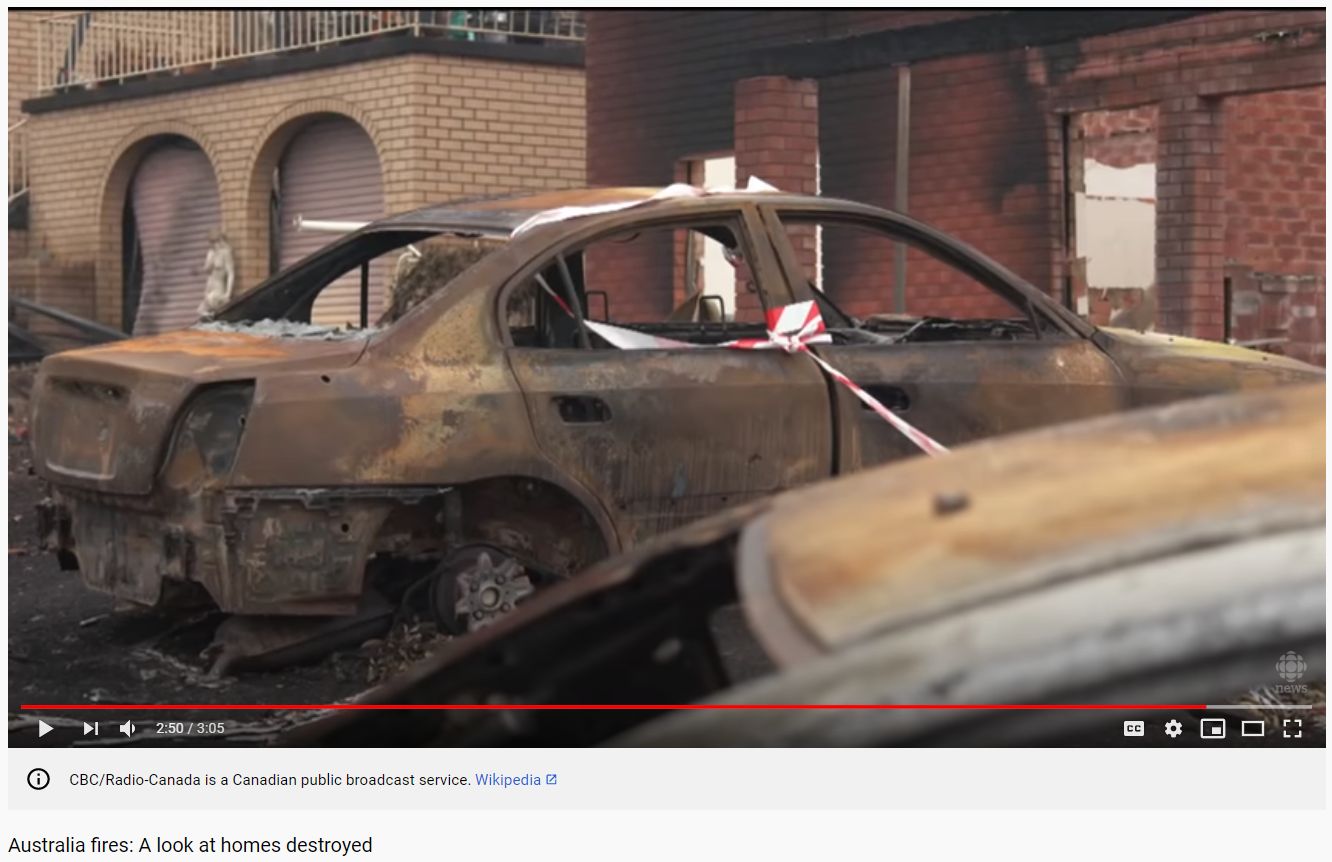 Just like in all the Cali Wildphyres (and other anomalous phyres), the Oz Bushfyres primarily target structures and vehicles.
The extremely high level of pure stupidity or else devilish mislead is incredible, in USA and OZ.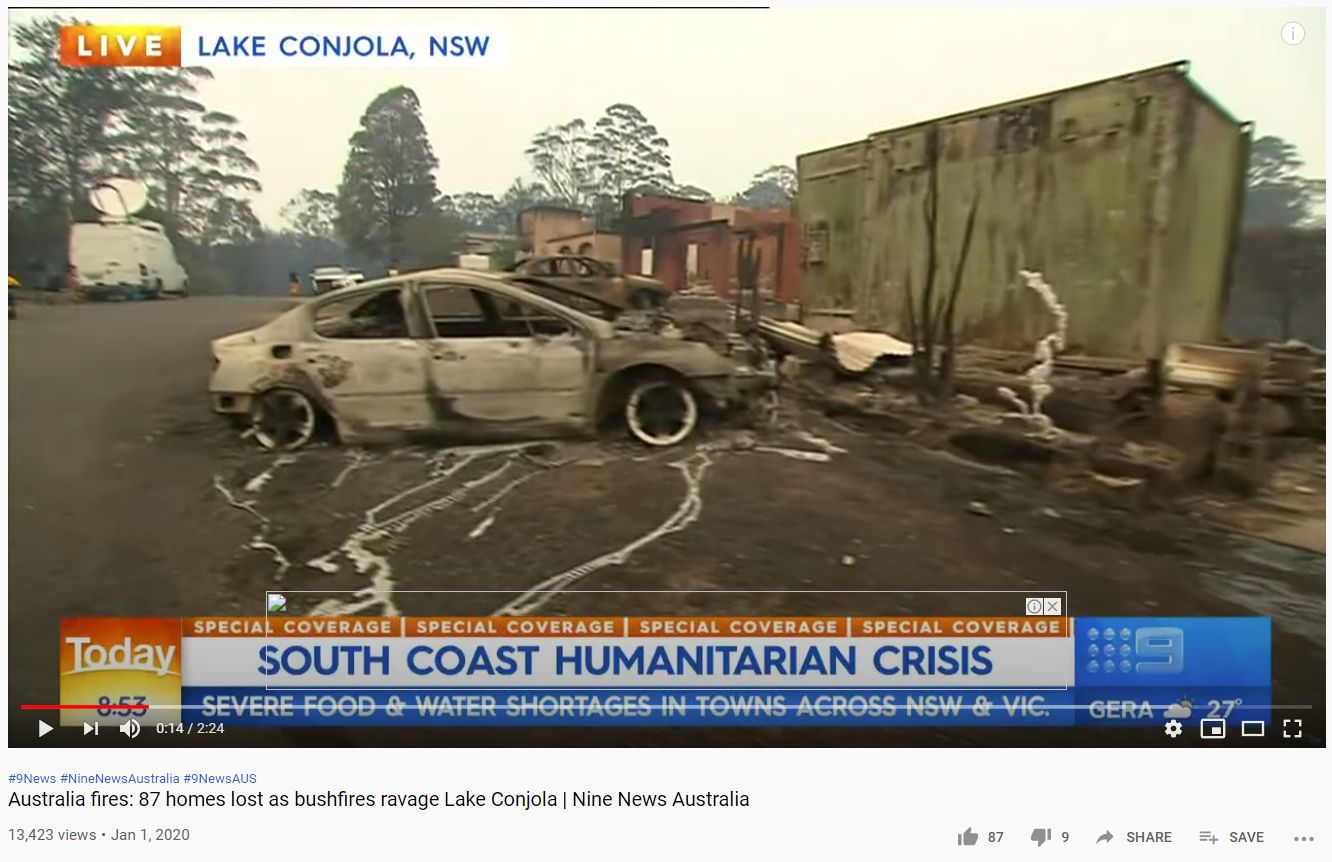 ---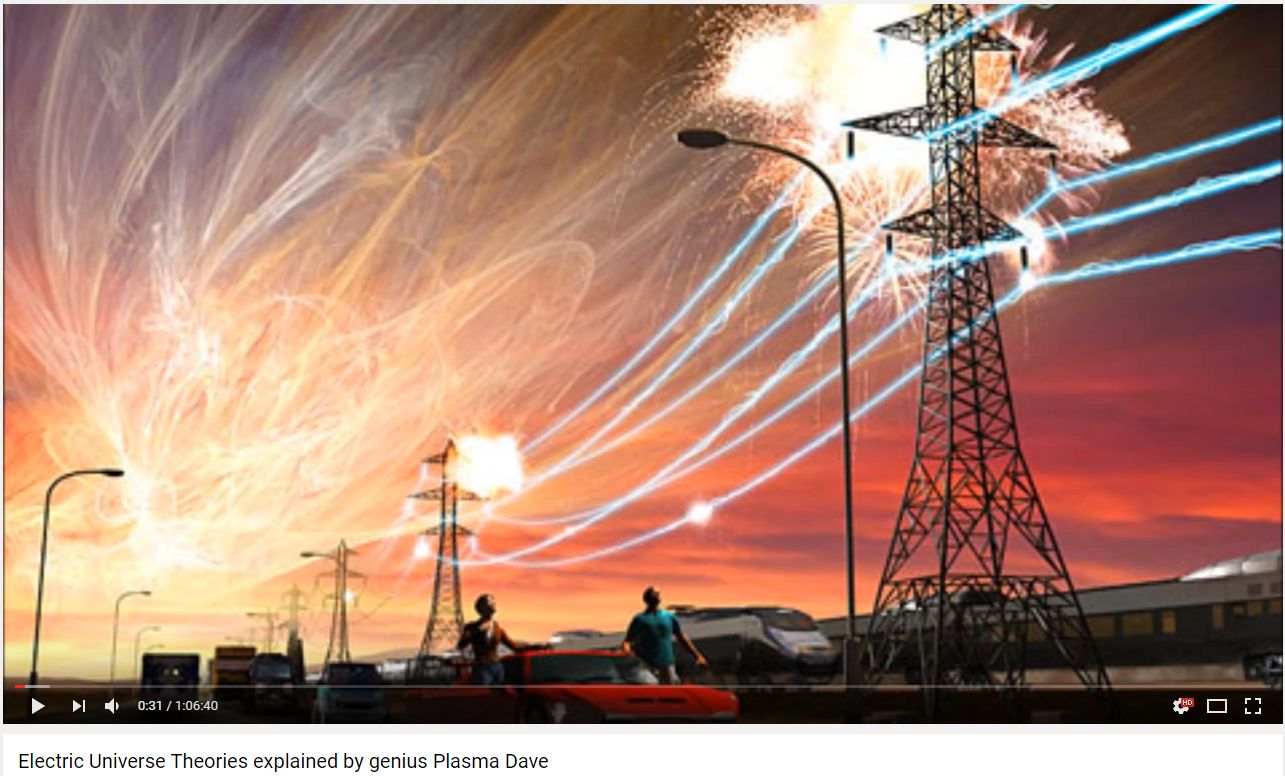 Electrical Power Grid, being sabotaged for false-flag
"Fourth wire" being added between substations (and transformer connections being changed from delta/wye to wye/wye), consequently 'tying everything together', weakening the system by negating distributed magnetic (safety) buffering and making the entire system noisier and much more widely vulnerable to catastrophic damage.
The power grid is being expensively, surreptitiously re-rigged to severely weaken it and cause harm, encouraging mass destruction and debilitation in any real or false-flag event. There is no valid engineering reason; there is no valid cost reason; there is no valid performance reason. The power grid is being systematically re-engineered and undermined to facilitate broad, deep harm by natural forces, cataclysms and purposeful attacks.
Aug 2018 -- Eric Dollard explains how the tying-together of the neutral lines on both sides of power transformers, which was forbidden for technical good safety reasons until lately, is weakening the entire power grid, making it more susceptible to damage and also making it more electrically pollutive.

"There's so much stray current flowing in the Earth now that [it has completely jammed my ELF extremely low frequency measurements]. In one particular location [measured], 1,200 feet of distance between two ground terminals, the interference is ten-million times stronger than the signal. I can actually [measure a reading] just between two ground rods spaced 1,200 feet apart, in rather poor conductivity soil, with a total impedance of about 500 ohms.

"[This absurd amount of electrical noise in the Earth] is coming out of this [new, self-destructive] practice of double-wye connecting the transformers and then tying the neutrals together [across the transformer, thus bypassing its natural magnetic buffer which has until now inherently provided substantial noise reduction and safety magnification], so the zero-sequence component of the entire transmission system infects the distribution system and tries to find its way back through the Earth; it also messes up [the clearing of large-scale] ground faults, [making it] next to impossible.

"Basically, this [new fangled] configuration of double-wye and common neutrals and multiple grounds is actually prohibited in the original textbooks [and electrical power grid designs] ... because what it does, particularly with the common neutrals, is it separates the [original, safe] polyphase power system into three independent single-phase power systems which at the third harmonic all become in-phase, so you can end up with a neutral current in a balanced configuration that's actually greater than the line current.

"This is starting to happen [appreciably] now: The stray currents are flowing everywhere. Any transients on the high-voltage neutral get into the low-voltage neutral, and then that gets into the customers' neutrals, so people are getting serious shocks and livestock are being tormented by the gradients [what "60 Minutes" long ago labeled "Stray Voltage"] in the ground around various substations and transformer connections -- the whole thing is completely out of control, it's insane."

"No transformer connection should ever be wye-wye. [It has always been] customary to connect the secondary's wye so that you can establish a reference potential to Earth [locally] even though [the ground reference] did not originally start off like that, but the primary [high-voltage] side of any polyphase transformer configuration should always be delta if the secondary is wye. And, conversely, if the primary is [wired] wye, the secondary has to be delta; otherwise, all the generated harmonics transmit themselves out into the power system, and they do so on a zero-sequence level, so the electromagnetic boundary condition is defied, so ultimately what you've done is create and absolutely enormous VLF (Very Low Frequency) antenna [approaching the size of the entire power distribution system, up until the next wye-delta transformer if one exists]. And, because of the law of reciprocity, if [the noise and harm] can blast out that means that something can also blast in. [In this way, ostensibly, a fault, lightning strike, or "CME" (Coronal Mass Ejection / Sunspot) electrical blast might be encountered (real or man-made)] which makes [the power grid] particularly susceptible to any induced lightning surges, or any type of nuclear phenomena, or massive earth-current inducements from [CME] coronal mass ejections hitting the Earth [or caused by tectonic shifts]. That's particularly damaging [to the power grid] because it saturates the cores on all of the [massive, power-grid scale, expensive and nearly impossible to replace] transformers, [making them unable] to generate any EMF [as is necessary for their normal operation], [ultimately] short-circuiting the [entire electrical] system.

"There's something else going on: Some thing or someone is dictating this complete retrograde wye-wye connection of the entire distribution system. It's costing the power companies a fortune, and it's really [dangerous] for the customer... You can take a public utility like the City of Los Angeles Water and Power that's [already wired] all delta throughout [its entire system], and even though the [insane new] National Electrical Code is forcing them to provide wye connections to all their [deep grounding] wells, which they don't want to do -- it's traditionally been a delta-connected system since its inception in 1912. [Therefore there must be some unseen,] nefarious government effort involved with this stuff... But otherwise there's no neutral-to-neutral path anywhere in their system, nor is there any grounded neutral anywhere in the system -- it's all floating delta the whole way.

"[Using an] ELF receiver within sight of the 4,800 volt distribution lines [yields] absolutely no power line interference whatsoever. [In another location with grounded neutrals across wye-wye] ... the amount of interference, just by grounding that neutral and wye connecting the [high voltage] sending end [to the lower voltage receiving/consumption end] causes a 60dB increase in interference, that's 1 million times stronger."

They are polluting the ground itself with electrical noise.

Excellent update 2018-03 by APlaneTruth (who apparently lifted from here awareness of this vital issue)- ties in EMP, planned massive power outages, Trump, FEMA, patents/tech and much more. Very good connect-the-dots info.
2018-02 -- Eric Dollard conference call also covers engineering / technical aspects of the purposeful weakening of our national power grid, as funded by the (openly Luciferian) United Nations / One World forces intent on destruction of United States to make way for one world tyranny. 1:10:00 into video: "There's some kind of United Nations rule now that all [protective wiring configurations and transformer grounding isolations] are to be eliminated."
2015 -- Eric Dollard explains how the electrical power grid is being modified, at great expense and for no benefit, to add a 'fourth wire' that fundamentally changes the entire grid into a gigantic antenna much more susceptible to EMP (electro-magnetic pulse) or CME (coronal mass-ejection). --- 17:35 into video:

"The whole electrical [ power grid ] system of this country seems to be going retrograde [ from polyphase to three independent single phases ... to lesser quality, higher cost, more wires, more dangerous, making everything more vulnerable to harm from lightning, sunspots, EMP ] ... the way that it takes a decidedly wrong-turn, like converting from delta to wye in the three-phase power system ... almost makes it seem conspiratorial.

"[ The electrical power grid is being weakened to be ] more vulnerable to EMP ... [ leaving ] the customer wide open to EMP ... the magnetic impedances [ of all presently-installed transformers buffer catastrophes on the low-voltage sides ] the [inexplicably self-sabotaging] delta-to-wye conversion of the nation's power systems [effectively] put bypass wires over all transformers [removing their protective magnetic buffering and isolation that constrains localized catastrophes, and instead metallically joining together all presently buffered local grounds, seriously weakening the entire system by making every local catastrophe able to affect everyone everywhere without any inherent and substantial protection of magnetic buffering and isolation ].

"If there is an EMP surge and it causes a traveling wave on the very high side - the wires that are on the towers - then that traveling wave just distributes itself onto the entire power system and is no longer reflected or blocked [ or absorbed ] at the many individual transformers ... [ The original power grid design suppresses those dangerous faults out internally to prevent them from traveling (and destroying) everything system-wide. But now, with all the transformers connected wye-wye with bypass shorting jumpers, the whole power grid becomes one giant antenna, tremendously weakened and made much more vulnerable to lightning strikes and EMP attacks or events, meanwhile greatly spreading electrosmog harmonic noise pollution. ]

"If someone was trying to setup some false-flag situation, this is kind of the groundwork they would lay to allow that." Harmonic noise (electro-smog pollution) and biologically poisonous non-unity power-factor is also greatly exaggerated, with one electro-polluter able to radiate and affect everyone, gigantically joining and exposing all to shared electrical "buzz". Talk about 'remote control' via signals entrainment -- the power grid was set up to stymie that; its recent changes are being made, ostensibly, to advance it.

"One of the first cities so affected was Santa Barbara. The power companies are going through great expense to put up a fourth wire...causing them to have to replace all the transformers... [ In every way, by every measure and consideration the entire undertaking makes no sense, except by insanity or per nefarious goal. ] Almost $50 million has been spent [Santa Barbara] to retrograde the power system into something dangerous, for no good reason at all, and you really have to wonder what is the reasoning behind doing this -- it almost seems psychotic.

"So either we're dealing with some kind of mass-psychosis in the utility business, or we're dealing with some kind of nefarious force that wants [ the weakening of the entire system to localized vulnerabilities ] to come about, for a specific reason, or combinations thereof."

You will never believe or truly understand the anti-human, anti-American, anti-life darkness behind this until you realize two facts ---- (1) the UN calling all educated people LESS "sustainable" than poor people (in their own document, page 12, here http://unesdoc.unesco.org/images/0015/001524/152453eo.pdf ) ---- and (2) the UN outed as Luciferian by its own writings, all along ---- exposed by Walter Veith, available here https://www.youtube.com/watch?v=2SU3dUCwW3Q ---- ignore the religiousity and just look at the stream of anti-Christian / Luciferian writings constantly spewed from the UN.

Power Outages Blooming 2017+

No mention of these outages (or causes) on any mainstream media, gee...

Power outages dramatically increasing (i.e., near-daily blips and browns, and near-weekly outages (over 1 minute), even on so-called "hospital substation grids") in frequency for past decade and longer, all around DC metro area, whose power companies BG&E power, Dominion Power, and PEPCO suffer notoriously awful uptime records.
WHAT IS ELECTRICAL "GROUND" ?

On the right side of the generalized drawing below is shown a WYE-DELTA transformer -- coming from the electrical high-tension power company. ERIC DOLLARD has recently revealed a nationwide hush-hush initiative to change all these WYE-DELTA transformers to WYE-WYE ---- meaning the grounds on both sides will be directly connected, meaning the magnetic buffering/cushion and isolation that has afforded added safety to the system for many decades is being literally short-circuited, and a fourth wire is being expensively added, and the entire electrical grid is essentially being turned into a directly-connected massive antenna. DOLLARD describes this correctly as insanity, defying all reasonable explanation except one serving a secret agenda is to weaken the entire electrical grid, in preparation, perhaps, for a false-flag / staged / invented calamity. This is for-real, yet nearly nobody knows about it --- just as nearly nobody knows that NBS/NIST recently changed the fundamental basic units of all measurements.
---
---
Alan Watt
---
The true nature of corporate music industry: Systematic degeneration of culture by modern music: "What you've got now is completely degraded, debased, toxified [noise]...garbage, Satanic, dark, dissonant, discordant..."
Meanwhile, human biology is slowly, chemically bent, twisted, deformed, into something abnormal, unsustainable, self-extinguishing. Ostensibly subscribing to the Overpopulation Myth, "elites" who control and/or influence companies and other anonymizing entities bend those same, to various degrees, to aid in mass sterilization and stupefication, ultimately depopulation. They are victims, too, as their tormented offspring will discover in the Dystopian future having far fewer and much lesser consumers. The agenda is called Eugenics, and it's ancient.
Examine first the creation of the problem: Sexuality misaligned by chemical adjustment, families destroyed and/or precluded:
---
Mys-Education
John Taylor Gatto - "Is there an idea more radical in the history of the human race than turning your children over to total strangers who you know nothing about and having those strangers work on your child's mind, out of your sight, for a period of twelve years -- could there be a more radical idea than that?"
Charlotte Iserbyt
---
TECH History
Annie Jacobsen: "The Pentagon's Brain: An Uncensored History of DARPA"
---
Project Seal -- Blast Wave Accelerator, Tsunami Bomb -- Artificial Storm Surge, Fake Sea-Level Rise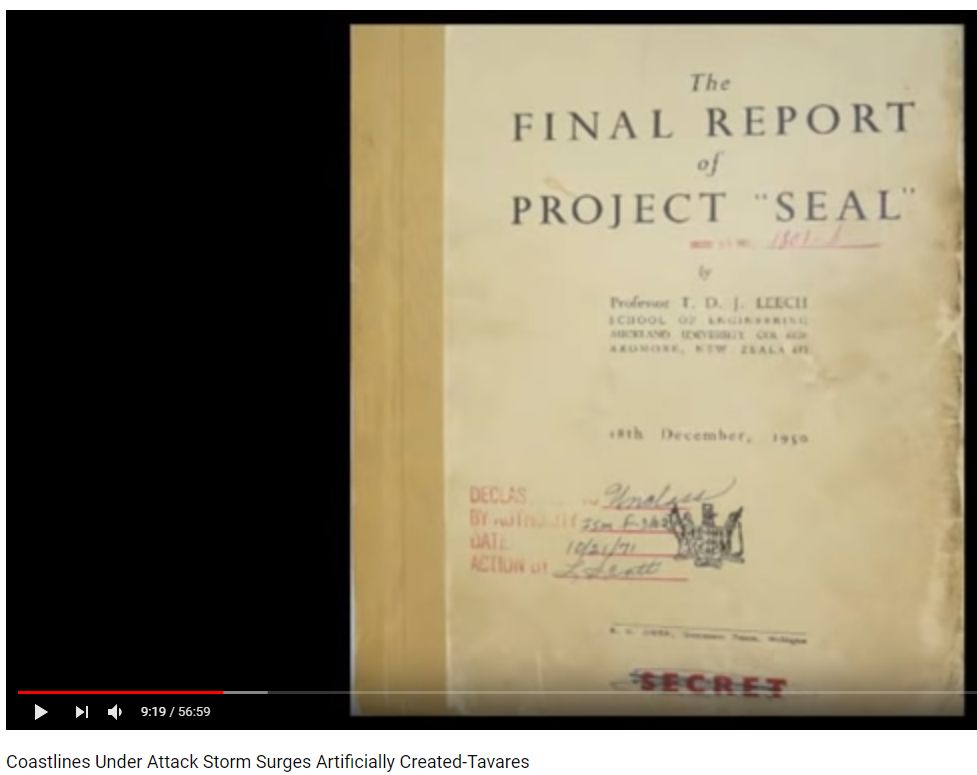 ---
Gang Stalking / neoSTASI
THE GAME (1997) movie with Michael Douglas - pre-programming for gang-stalking
CONTROL FACTOR (2003) movie - MK, RF, GS
---
Moon Landing Hoaxx
One picture reveals truth -- http://history.nasa.gov/alsj/a11/AS11-40-5922HR.jpg.

Logo is a serpent's tongue.
The word NASA sounds similar to the Hebrew word "nesshua" that means TO DECEIVE.
Youtubers reverse-engineering NASA tech are all finding fake (empty) parts: Parts that do not match diagrams, schematics or basic engineering sense; computer code that does not run; moon mission hardware that does not execute even its first instruction.
Faked photos galore.
Faked (or lost) moon rocks.
Lost original tapes (telemetry data, video), ALL OF THEM.
Lack of any real blueprints -- despite massive things obviously having been constructed -- where are any of those plans?
Zero stars present in all the thousands of photographs supposedly taken in orbit and "on the lunar surface".
No rocket craters; no blast patterns under the landers; no dust on any landing pads.
No engine/rocket noise or rumble on any audio recordings.
Doubling the astronots jumping footage makes it look real-life.
Numerous light glints made by astronot supporting wires.
The impossibility of the "space suits" (500 degree temperature swings, impossibly small size for such extreme heating/cooling).
The fact that we've never gone again.
The 235,000 mile distance, never done before, never done since, yet supposedly done 6 times perfectly.
The non-smiling / guilty/worried look of astronots in "post mission" press conferences.
The vanishing / unfindability of nearly all "mission controllers".
Bruce Gagnon's startling ARSENAL OF HYPOCRISY youtube expose.
Peter Levenda's expose of the literal Nazi core of the entire project (Operation Paperclip).
The professional evaluations of the shockingly few number of interviews by astronots that reveal preposterous absurdity -- such as the interview in which Neil Armstrong never once says, "I saw...".

On and on and on and on. Failure after failure. Lie after lie. Meanwhile, the NASA budget is 19 billion yearly. Means. Motive. Opportunity.

"There's so much more evidence that they did not go..."
Dave McGowan's Wagging The Moondoggie articles reveal an overwhelming amount of nonsense spewed by NASA. Of the tens of thousands of photos supposedly taken "on the surface of the moon" or in "outer space" (available on NASA's website) not a single one shows not even one single star. [Notice that in all of the independent ultra-high altitude balloon lifts, camera footage never shows one single star or any light source whatsoever except the (flat) Earth (plane) and the (shockingly) nearby "sun".]
Analysis of cardboard and paper-mache "lunar lander", revealing the deception in excruciating detail -- Moon Lander Fabrication Analysis
(Impossibly) inaudible "rocket engine roar" during all mission audio -- the engine roar is never heard.
Psychotic, guilt-ridden post-landing conference - not one single smile -- just look at these stooges, dupes, complicit liars
Bart Sibrel youtubes

7:00 into https://www.youtube.com/watch?v=eicNiSilWUs
Shadows that should be parallel in sunlight, instead intersect, sometimes at 90 degrees - in official NASA photos of lunar surface.
2 of 3 astronots of first mission rarely (almost never) give interviews
Admin of NASA resigned only days before first mission.
Never an "outer space" mission with any human going more than 400 miles up; then, magically, perfectly, NASA goes around the moon, 235,000 miles. Gov can't get anything right, except that.
NASA logo -IS- the serpent tongue.
Unfortunately, most people might as well (and do) believe in God, another religious/belief/mind control mechanism. Everything "known" or believed about the moon, outerspace, etc., NASA or someone else has merely told it. What if they lied/lie? Military is by definition a murder-cult. NASA pocketed $19 billion last year alone. Means, motive, opportunity. But, apparently most people are waaaay too smart and aware and reasoning to possibly have been duped, eh?

Numerous anomalous / impossible and obviously staged or retouched photographs
No dust on landing pads. No landing crater or dust cloud. No exhaust gas plume. No vibration, ever, at all, in any "touch-down / eagle has landed" footage. Was it all filmed in a simulator, lowered by crane / wires, filming a false "lunar surface" ?
No rocket noise, ever, in any recordings, despite astro-nots sitting only feet away -- gee, they must have had such good noise shielding. Oh wait, they didn't have any! So, it was amazing acoustical magic...or else a total lie for gullible, stupid and apathetic fools.
FranLab deconstructs / tears-down NASA LVDC circuitboards to discover empty and nonsensical parts -- 4:08 in "[the integrated logic chip] was potted and capped and everything, but there wasn't anything inside, it was completely empty ...that's uh, that's definitely government work for you; there's nothing inside but they potted it, they capped it. ... adjacent chip, number 322 ... inside the 322 there is a device, just one ... I put the [modern ohm-] meter on it and [it's measuring many mega-ohms in] both directions, so I'm not really sure [those measurements don't make any sense]." So, 100% of the tear-down reveals an empty part and another part that doesn't make any sense. THAT is government deception for you. Too bad, despite having personally uncovered strong evidence further supporting a hoax, FranLab remains an unfazed, staunch believer in the Lunarcy!
FranLab deconstructs / tears-down NASA LVDC circuitboards to discover parts that do "not look at all like the technical description [schematic diagram]." -- 8:55 in. THAT is government deception for you. Parts that do not match the schematics. Parts whose innards flake apart under tooth-brush pressure despite physical and hermetic seal - possibly never truly attached internally? Certainly unable to withstand vibrational stresses of rocket launch let alone stresses of space flight.
Independent (partial) tear-down by EEVBlog also discovers numerous failures, parts that do not seem to match schematic diagrams (or make any sense). youtube: EEVblog #638 - Apollo Saturn V LVDC Testing

23:30 in: "I tried to measure some of the other internal resistors [parts] in there ... I couldn't get anything. It's like there's no internal contact [or parts] in there at all. I tried three different resistors and couldn't get any of them [to respond]. It was [all] just flat-lined."

NASA computer code is un-runnable today despite massive, deep technical effort and massaging. Total failure found before Step #1.

When you really look into it, NASA fails at every single step. NOTHING. WORKS.

RE: The Apollo Comms Project

This apparatus is clearly no "hoax"; rather, it was part of the real-world beta-test of components to be used in "space"-based weaponry as warned of by Bruce Gagnon (see his youtube ARSENAL OF HYPOCRISY). Just because it was developed and exists (and *may* actually work) does not necessary mean it was actually launched into (and operated in) outer-space. Growing evidence suggests "outer-space" is also another gigantic hoax, per the undying FLAT EARTH tarbaby.

The actual hoax can be seen on [conspira.org] -- and particularly at https://www.youtube.com/watch?v=s6vAiyUIQog -- see also the incredible paper-mache / construction paper LUNARCY LANDER still up on https://nasa.gov/alsj/a11/AS11-40-5922HR.jpg [(shown above)]

Tellingly, at ~16:00 into APOLLO COMMS PART 3 INSIDE THE S-BAND TRANSPONDER, narrator explains confusion at how the 110.5 frequency divisor was chosen but readily admits it was used ever since on "space" craft including the ISS -- supporting the reality that the tech developed by NASA in the LUNARCY HOAX was later used in other hoaxes and weaponry.

Per Rob Skiba -- Hebrew word NESSHUA (pronounced like NASA) means "to deceive"; also per Skiba: NASA logo itself is lower-part of serpent's forked-tongue. [Interesting: look into Zachary K Hubbard's (GEMATRIA EFFECT NEWS 21 on youtube) delve into Rob Skiba's death -- https://www.youtube.com/watch?v=MlMBQd2cqaI -- which seems to indicate Skiba was another controlled Jesuit puppet.]

Listen to AV8 or AV9 conference portion by Judyth Vary Baker in which she describes how she (as a 17-year old cancer researcher) and others including Oswald were deceived into developing what they thought was a cure for cancer (and Cuban Fidel-Castro-specific-weapon) only to have it generally weaponized. Same thing happened all throughout NASA space program.

NASA is a veiled tech-dev effort primarily resulting in "space"-based weaponry including the Directed Energy Weapons systems being used to turn WTC into dust, "toast" steel structures and vehicles, etc. See Hutchison Effect.

See https://deps.org - online 1999 before 9/11 - Directed Energy Professional Society -- huge mil-ind-complex not hiding but selling books, classes, memberships all about microwave weaponry that invisibly, remotely, nearly-instantly melt steel, dustifies brittle materials and presumably can cause "spontaneous human combustion" (remember when that was over-hyped by the Zionic Mass Media during the 1950s-60s?) (Also, ever wonder what happened to the 12,000 missing latrines and toilets from the two WTC towers? -- not a single chunk or piece of white porcelain (a brittle material dustified in microwave/DEW attack) is visible in any picture of video of the (largely dustified) debris.). As always, it's right in our faces.

WE HAVE ALL BEEN DECEIVED INTO DEVELOPING OF WEAPONS, TOOLS, METHODS OF OUR OWN ENSLAVEMENT. WAS THE UNABOMBER ONTO SOMETHING?
NASA - Never Any Secondary Authentication?
NASA -- pronounced similarly to NUN-SHIN, Hebrew word for "to deceive"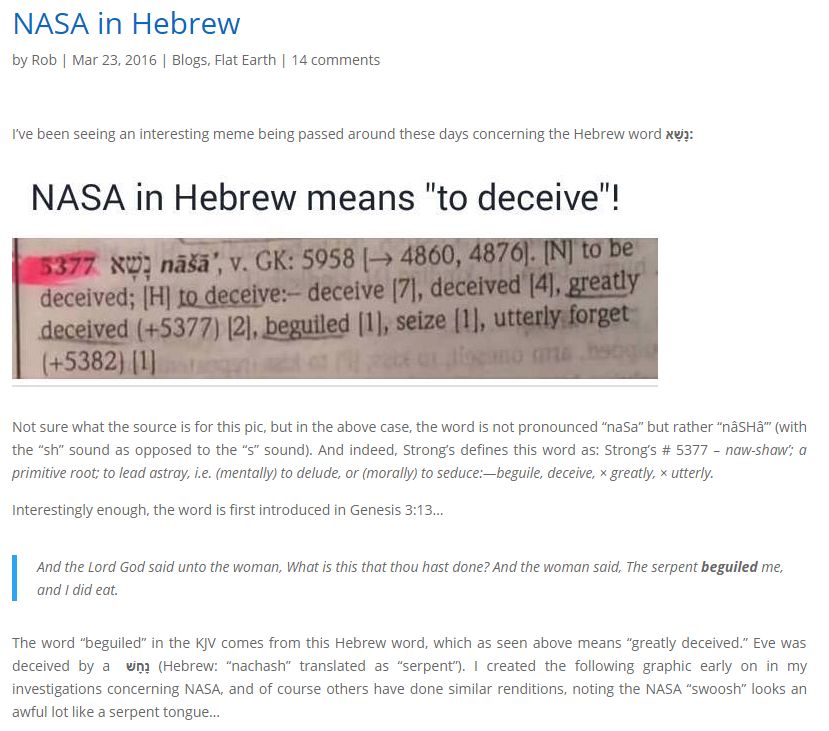 NASA = Deception in Hebrew -- Verified somewhat by researchers on Metabunk (PDF 2019-05)
NASA logo -IS- a serpent's forked tongue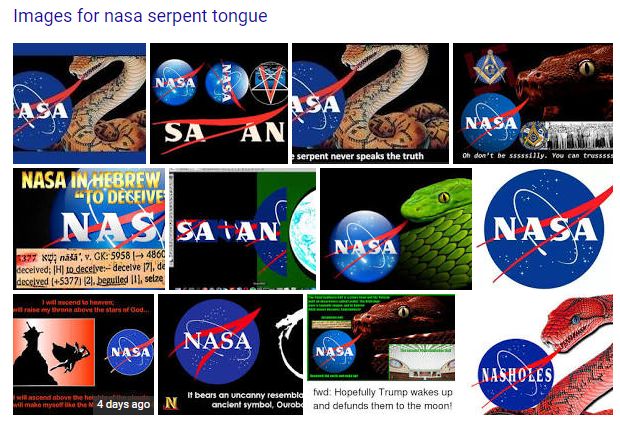 $19 billion yearly budget (2017), obvious results readily obtainable with $100 million (Hollywood movie "Gravity")
Bruce Gagnon's penetrating Arsenal of Hypocrisy details the far more likely motive: Atmospheric ("Space-based") Weaponry.
Peter Levenda's outing of "mission controllers" and others as having come from Riley Coffee Co. (of JFK/Oswald infamy)
43:20 "After the assassination, Oswald's co-workers [at Riley Coffee Co.] also all got jobs at NASA."
1:09:13 "Why did people who worked at Riley Coffee Company all go to work for NASA? Why did Oswald claim that he was getting a job at NASA? Why did all these other spooks [mentioned in Levenda's presentation] and strange people wind up [within] the Space Program?"
Jay Weidner's outing of Kubrick as director of "landing" movies, using front-screen projection technique
NASA: 2009: Missing: all original video and audio tapes, and all telemetry data (lately, they've been back-pedaling, surmising that the tapes may be at Goddard SFC) -- and, of course, a new twist (as convenient reason to preclude "return" moon visits: "researchers discovered astronauts from the Apollo moon landings disturbed the delicate surface of the moon enough to change the amount of sunlight being absorbed. As a result of the lunar disturbance, the moon's surface temperature spiked by one to two degrees Celsius." source -- beware being beguiled by their inimical bullshit about not finding 45 original reels but making copies of the 440 copies they'd made previously. NASA Never A Straight Answer -- meanwhile, they've been busy destroying another 325 tapes found in a basement.
Single remaining non-"lost" moonrock (Dutch) outed as petrified wood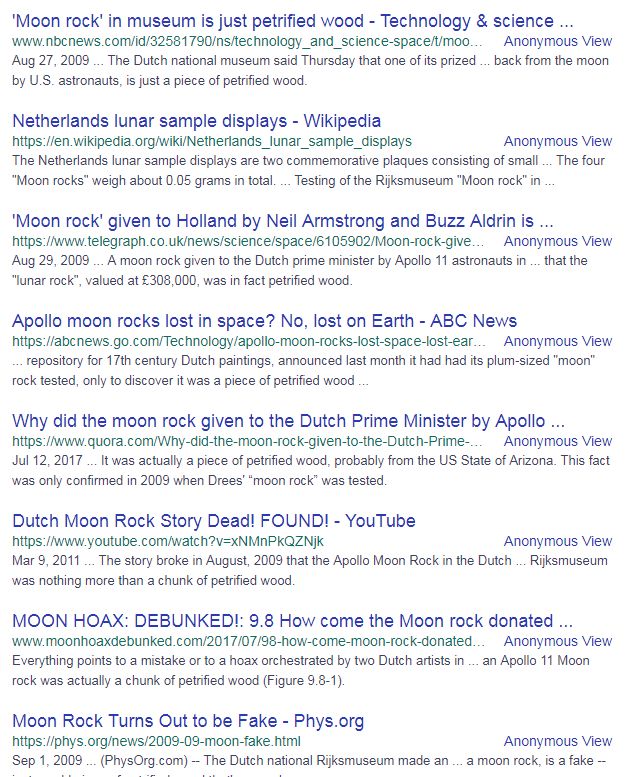 NASA, JFK, Assassination and Deception -- Secret Space Program Conference 2011 by Peter Levenda, astonishing connections.
Because there are so many twists and lies and "errors" ... at what point do you stop being their total fool and simply admit the obvious and much more likely and believable fact, that you have been duped? With lies so grand -- what Bart Sibrel called "Satanic" -- in size and scope, most people can't even imagine and reflexively turn away. Hence the perilous deception continues effortlessly. Hey, it worked on the moon, let's go for Mars!
---
Mars Mission Hoax
---
AIDS/HIV Hoax - $34B, 2x NASA budget - BigPharma
Peter H. Duesberg, INVENTING THE AIDS VIRUS
---
Codex Alimentarius, Nutricide & Medicide
---
Biowarfare
---
MK-Christianity
---
Salem Witch hoax; Harvard biowarfare eugenics; ethnocidal Purim misnamed Puritans; Royal Society "Peer Review" Psyence, Mythos
---
Nuke Hoax
LORD OF THE NUKES - A critical examination of the apparent hoax of nuclear weapons.
Galen Windsor, eater of plutonium
Hiroshima bombing, 5 magically surviving Jesuits
---
Military, definition of cult -- mass ritual sacrifice
Douglas Duane Dietrich youtubes - Satanic military, mass ritual sacrifice; see also Mae Brussell youtubes
"We are under attack by Satanists. This is an occult attack. It's ancient, it's evil, and it's getting worse every day. They want to make us serve their god Lucifer. This is deliberate; they are conscious Satanists. They engage in dark rituals, including human sacrifice, the biggest of which are the wars they make." - Henry Makow
John Dee, Enochiana, scrying and demon-feeding, per Vincent Bridges
WW2 "concentration" camps arranged in giant Pentagram
Hiroshima, Nagasaki - the epicenters of Christianity in Japan
Dresden, Germany -- first pre-planned "Hell on Earth" firestorm, coincidentally home to Martin Luther, father of Protestant Reformation
1,200+ boasted atmospheric nuclear blasts -- operations Dominic, Fishbowl, meaning outed by Rob Skiba as 'against the dome of the lord. However, note the claims that "nuke films" were hoaxed at the secret military film lab at Lookout Mountain, bigger, badder than all Hollywood studios combined.'
True purpose of Fuku radiation? Fukushima event re-interpreted as Zionic/military mass-media over-hyped decoy from 47,800 barrels of nuclear waste admittedly dumped only 25 miles west of San Fran at Farallon Islands.
---
Water
---
Food / GMO / Nutricide / Allergies / UN Codex Alimentarius / Monsanto / Round-Up / Glyphosate
Dr Stephanie Seneff
Dr Zach Bush / RESTORE product
Dr Tent (Ohio)
Zika Virus - small heads -- cover-up for glyphosate damage (as sprayed in Yakima causing anencephalitis -- no brain, flat-top, unibrow)
OBESITY
Chlorine Dioxide (MMS) - sodium chloride + citric acid --- transforms glyphosate into bio-usable components (FDA outlawed MMS)

"Animals and humans who were the sickest also had the highest levels of glyphosate in their system." Dave Murphy, 57:00 in

MONSANTO "ROUND-UP" (AKA GLYPHOSATE) -- Now a planet-wide, water-soluble, omnipresent pollutant, it looks like a mechanism of action for glyphosate has also been found - i.e., it acts like a fake glycine mimetic and blocks cellular uptake of glycine. The result is intracellular depletion of glycine and as a result all hell breaks looose including cancer, diabetes, autism, Alzheimer, colitis, etc. MONSANTO brought us ROUND-UP (GLYPHOSATE), AGENT ORANGE, PCBs, DDT, DIOXIN, GMO SEEDS and more evil.

Dave Murphy - Glyphosate: Unsafe On Any Plate

Can glyphosate's disruption of the gut microbiome and induction of sulfate deficiency explain the epidemic in gout and associated diseases in the industrialized world? PDF

I chanced to talk to Dr. Stephen Frantz at a party the other day and he said to eat organic only. Another symptom of glyphosate poisoning he mentioned was poor digestion as a result of mal-formed proteins. I would buy organic gelatin if I could find it. Glyphosate kills Cytochrome P450 enzyme which eventually allows the toxic molecule to pass into the bloodstream from where all number of other problems occur. I cured Gout by avoiding all vegetables, then later discovered that I could eat organic vegetables without any problem but non-organic caused Gout.

One does not need clinical experience or a PhD to realize that anything which interferes with plant physiology the way glyphosate does. cannot be good to ingest on a chronic basis. I look at the epa max. permitted glyphosate residues on foods, and that gives me an idea of what to avoid most, for example, oats I believe are "permitted" to have 6 ppm, so, commercial oats are off my dietary list. Same for any conventional wheat products such as bread, crackers, pasta, etc. Not eating at all is far healthier than eating tainted food. One thing I've done is to ensure I ingest a hefty amount of normal glycine, the chicken and beef broths I make take 3 days to make but I make alot of them and freeze for future use so its an easy routine. Wheat isn't all that great, its relatively new on the dietary scene. I much prefer rye and millet, the latter for its nitriloside content as a bonus.

Eustace Mullins MURDER BY INJECTION
Dr Rima Laibow - Codex warning from 2009
Soylent Greenish "ban on meat" coming true in NYC as nightmarish Orwellian $14 billion "Green New Deal" outlaws hot dogs and processed meats. -- "The plan will cut purchases of red meat by 50 percent in its city-controlled facilities such as hospitals, schools, and correctional facilities. The new commitment builds off the 'Meatless Mondays' campaign that was adopted by all NYC schools in 2017." Orwellian double-speak / Newspeak of Mayor de Blasio: "...we have until 2030 to change things fundamentally, or our lives won't be the same."
---
Tribalism, Shoa-Biz, Holohoax, Crypto Semitica
---
Blinded by Psyence -- Einstein, Big Bang, Black Holes, Globe Earth theory, Jesuit Cosmology, pro-Pope Dogma, artificial sun patents
"No message is more important and critical than the exposure of the Jesuits and the Vatican as the originators and architects of the New World Order. The Jesuits and the Vatican desire to put all humans under a police state while forcing you, me and everyone else to worship the Pope." They control psyence, dogma, and use Zionic Jews and everyone else as pawns in their game. "Numerous individuals and groups believe the world's problems are based in the lust for power and money. But who truly has the longest and bloodiest history of lusting for control, power and money more than any group or organization on planet Earth? No country, group or organization comes anywhere close to the diabolical commitments, zealous pursuits and grotesque actions as the Jesuits in manipulating and controlling your money, emotions, physical movements and spiritual beliefs."" - Henry Makow (Note there are forces above and beyond the Papacy.)
No experiment can detect motion of Earth. Scientific evidence overwhelmingly supports flat, stationary Earth. All religious and other texts, excepting the Jesuits', abides a flat earth -- the "globe theory" is fresh, entirely Roman Catholic and wholly unproven.
Einstein is Zionic mislead into psyence, per SAINT EINSTEIN by C J Bjerknes (2,000 footnotes).
Eric Dubay, exposing truths for over 10 years -- [Sadly, Dubay rails on against "the Jews" as culprits but never notes the fact that all major telescopes are Vatican-owned, or that all original "globe theorists" and all their "opponents" were all Vatican-controlled. Does this avoidance indicate he is a shill or merely hatefully ignorant?]
Jesuit Georges le Maitre (Einstein collab) proposed "Big Bang theory" per Jesuit cosmology. Red Shift / expanding universe. Black holes. Darwinism. All portray humans as insignificant, accidental, imperfect. Einstein psyence is both cause and effect of this Jesuit / Vatican agenda.
Brian Mullin (BALLS OUT PHYSICS youtubes) -- Part 2 exposes Cavendish "torsion" experiment as never reproduced nor verified, meaning, 'Force of Gravity' depends on word and measure of lone Freemason. See Jan Irvin's LOGOS MEDIA / UNSPUN youtube expose of Royal Society as psyentific hoaxsters, using "peer review" to railroad independent thought and research.
The 'globe' is still an entirely religious/Jesuitical theory propagated by "authorities" and "supported" by information that They control; meanwhile, all personally-verifiable information indicates a flat plane. 23.4 degrees tilt off 90 is 66.6. Check the Rob Skiba youtube showing a hand-held refractory sheet-lens (imitating atmospheric refraction due to water vapor) perfectly reproducing a "sun set" on a table top. See Airy's experiment (derided as "Airy's Failure"). See Brian Mullin's "Force the Line" ("Balls out physics" short series on youtube). Bedford level experiment. Sagnac experiment. Triangulation of official sunbeam angles in various cities calculates a very near sun. Bishop experiment at Monterey bay. Concave earth / Rectilineator experiment. Why do globe-theorists never directly and conclusively "debunk" any of these and never provide any experiments that may be verified by anyone without concession to "authorities" (proven liars again and again) and Their "supporting" (controlled) information? Simple; because "the globe" is another Jesuit trick.
Michelson - Morley "experiment" involved career Navy / military (Morley) influence coupled with (Michelson) familial Jesuit and religious zealotry.
Mounting evidence reveals "Theory of Relativity" came from Einstein's first wife and was taken from monk in her home town -- her house directly adjunct to Catholic church.
Orwellian doublespeak hallmark: Theory of Relativity insisting upon an Absolute speed of light.
Globes sit in every kindergarten, before children can speak or think critically. Who isn't duped?
Excepting the 500 year reign of Jesuit "globe theory" cosmology, all of history records a flat or disc plane.
To counter Protestant Reformation 500 years ago, "Globe Earth Theory" was put forth by Vatican controlling all sides (Galileo, Copernicus, Brahe, Kepler) to undermine scripture and lure people back to Papacy as sole path to God. Belief in Jesuits' psyentific "globe theory" is identical to belief in their religious dogma. See Johnny Cirucci youtubes and website.
Jeran Campanella - The Flat Earth, Early Explorers, & The Mysterious Polar Regions - consideration of evidence for and against globe/flat theories.
Numerous, 100,000 feet (20 miles) balloon cameras show no curvature. Where does the "horizon" actually bend or fall-off? Nowhere; it appears flat when seen through non-distorting lenses. Visible hot-spots (and an hard, specular light indicating nearness and distortion rather than extreme distance and expected consequent evening-out of the light character) belie much smaller sun only several thousand miles away, not 93 million. The other shocking anomaly is the absolute total absence of all stars/starlight in all directions.

Triangulation from "official" published "sun angle" at any one time and 3 locations on Earth consistently reveals sun only several thousand miles distant.
GPS "turned off" on all 'southern hemisphere' flights
Absurdly triangular and much longer on globe, all southern-hemisphere flight paths and emergency "detour" flight paths make perfect sense (i.e., most-direct and shortest-routes) only on flat disc.

90 degrees minus supposed 23.4 degree "tilt" of Earth = 66.6 degrees, scriptural hallmark of the Beast.
"Sea level". Never "sea curve".
Rob Skiba -- "Over the horizon" sunrise/sunset, growing/shrinking, rising/setting effects replicated on desktop with lensing due to glass of water.
Noble gases exposed to high-voltage in test tubes replicate atmospheric color spectrum.
Tropospheric heat layers - Brian Mullin
Bedford level experiment shows no curve.
All gyroscopes show that planes fly level, not constantly "dipping nose down" to maintain constant altitude versus a "constantly dropping away" surface of a supposed globe. On a supposed globe whose size the Jesuits have insisted is ~24,000 miles equatorial diameter, the calculated "drop" at 10 miles distance is 66.6 feet. The consequent "spin" velocity of such a globe is 1,000 mph at the equator: Nearly Mach 1, the speed of sound in air.
MIT prof Lewin inadvertently disproves Jesuits' "globe earth" theory during basic physics lesson

"When the plane turns, the direction of spin angular momentum will not change." (MIT Prof Walter Lewin, 45:05 into video)

This is equally true when the plane tilts up or down. A plane that flies 200 miles in a straight and level line will see the (globe) earth "drop off" 5 miles beneath it. (Formula for drop-off on Jesuit globe of 25,000 miles circumference is miles squared times 8 inches -- 200 miles, times 200 miles, times 8 inches per mile, divided by 12 inches per foot, divided by 5,280 feet per mile, equals 5 miles) -- so, any plane that flies 200 miles should have the "globe" Earth drop off away underneath of it by 5 miles height.

The problem is, of course, that the earth does not drop-off, because the globe earth theory is untrue -- a level-flying plane will remain the same height above the (flat) earth without adjusting or compensating for drop-off, which only exists in globe theory not reality.

Possibly, the Jesuits / Vatican introduced their "globe earth" theory as part of their counter-Reformation, presumably to undermine scripture (and thus the Protestant Reformation) and lure people back to Pope as sole path to God?

Believing the Jesuits' globe theory is identical to believing any of their other psyence dogma.

Light refraction experiments disprove spinning globe or moving Earth. Derisively named "Airy's Failure" - proved incoming starlight is moving, detected by stationary telescope afixxed to stationary Earth.
Similar to Michelson-Morley experiment, Sagnac experiment shows that Aether does exist, demolishing Relativity, the Jesuit-inspired, Zionically-hyped "Einstein terror". (Henrik Palmgren conversation with Christopher Jon Bjerknes, Christopher describes the evidence pointing to Albert Einstein's plagiarism of Hendrik Lorentz and countless other physicists in his development of the theory of relativity. Christopher talks about Einstein the Zionist and the "Einstein Terror" – a Semitic method of suppression that was used to literally terrorize, threaten, imprison and drug anyone who dared question the Einstein dogmatism. See also Einstein & The Zionist Agenda. See also Einstein plagiarized Lorentz, Poincare, De Pretto.)
From every point on the Jesuit globe, all time-lapse night photography always shows one star [North Star in northern hemisphere, Sigma Octantis in the southern] as the only fixed/stationary star [or point] in the center of a wildly whirling record of star-light-trails. Never is any evidence recorded of Earth's Jesuit-claimed 66,000 miles/hour whirling around its Sun; never does any evidence show the Earth's absurdly-theorized 468,000 miles/hour careening around its supposed galactic-central black hole; and don't forget the 1,000 miles per hour spinning traversal at the equator! The inconvenient yet consistently observed circularly-spun starlight is inexplicable but on a stationary Earth. Moreover, the claimed "axial tilt" is, curiously, 90 degrees - 23.4 degrees = 66.6 degrees. Can you see?

Everything about "aliens" is still lacking even one single bit of independently verifiable evidence -- "other worlds" are equally-accurately and probably more plausibly (sanely?) understood as merely thawed-puddle-neighbors in an infinite plane of flat-disc / "flat-earth" ice. But since there's no evidence of that either, probably the whole thing, ALLLLL OF IT, is conjecture. You might as well -- with equal validity -- insist that some pigs can fly.
Google's poisonous plan to cover the Earth with wifi from hot-air balloons -- poisonous and nutty: Why use balloons when "satellites" are supposedly available?
Growing evidence suggests Edgar Allan Poe (celebrated author/thinker of his time) was poisoned by Jesuits to silence him. Poe's childhood home was adjunct to Fordham University (Jesuit stronghold). Poe was poisoned in Baltimore, Catholic bastion in America. Catholic magazine boasts close, card-playing comraderie of Jesuits and Poe. Poe's final, longest, and self-proclaimed greatest work (yet strangely ignored by Zionic mass media and even actively mocked and denigraded by US Park Police at Philadelphia Poe Museum), EUREKA!, countered Jesuit cosmology by positing that an incomprehensively vast universe with so many stars would therefore not be dark but brighter than midday.
Leuren Moret reveals her discoveries about the military order calling itself the Society of Jesus / Jesuits. Beware: Jan Irvin / Gnostic Media has linked Leuren's long-time collaborator, A. L. Webre to Jesuitical influences, and recall how They 'preempt, play and control all sides'.
More holes in Jesuit/Vatican "globe theory"

If earth was rotating and moving around sun, time-lapse starlight trails would not be (only and always) concentric.
North Star visible from "southern" hemisphere. If earth were a ball, its fat ("oblate spheroid") equator would hide north star from everyone in the "bottom" half.
Flight times should vary wildly depending on travel with or against the "spin"; instead, both flight times are equal excepting wind and weather, proving no Coriolis effect. Also, if earth were rotating, northward or southward flight paths would need be diagonal to compensate for rotation.
Sunbeam angles and bright spots from sun on oceans prove a small, nearby sun, 3,000 miles instead of 93 million miles.
Differing length of days at north pole vs south pole.
High-altitude cameras reveal a flat horizon in all directions. Also, Cross country and cross continent flights reveal a flat horizon in all directions.
Crescent moon not caused by earth shadow -- "setting" sun and crescent moon both visible in sky at same time prove Earth not "between" them casting shadow on moon. Also, stars seen "through" darkened moon indicate transluscence.
"South pole treaty" gloats the longest and strictest agreement amongst most number of nations in known human history.
Reckoning of sea travels along Antarctica consistently skewed off-course.
Numerous examples of proven frauds committed by NASA.
Constant logical fallacies levelled against real scientific inquiry -- why?
All known religions cite a flat earth; only 500 year-old Jesuit cosmology (presumably made to counter the scripture validating the Protestant Reformation) differs in known human history.
No person physically senses the Jesuit-theorized Mach-1 whirl at the equator, nor a 66,000 mph rotation around sun, nor a 670 million mph trajectory amidst galaxy. All measurable and discernible evidence indicates stationary, flat earth; only Jesuit psyence dogmatically insists otherwise.
Sun angles, triangulated from any three cities at any given time, always intersect at a sun whose distance is in the near-neighborhood of thousands of miles, not dozens of millions.
If Earth is a globe, evidence shows it is not the size or shape vehemently insisted upon by Vatican / Jesuits for centuries. Everything "you know" about globe earth you got from someone else, who got it from lying governments, murder-cult militaries, zealotrous religions, and Zionically bent western psyence. What if they really did just make the whole thing up? How would you know otherwise? The bigger the lie...
---
Cloud Seeding / Weather Control / Geo-Engineering
youtuber "DUTCHSINSE" explains Weather Modification via microwave blasts, scalar energy using patents, public RADAR and weather info, military documents
---
The Slew of Foisted and Controlled "Experts"
The useful idiots who zestfully if unwittingly mislead away from truth are almost constantly those empowered, foisted, propelled by the Powers That Shouldn't Be, who keep truth secret to their benefit. See Thomas Sheridan's explanation of useful demonic forces.
James Randi -- headquartered in a northern Virginia building whose only other tenant is a massive military contractor. googlemap to verify.
Orion's Belt astronomical / star alignment of Giza Pyramids -- outed as not really aligned --- https://www.youtube.com/watch?v=OE9y_-q5jT8
Zecharia Sitchin headquarters was in Rockefeller Center, NYC -- epicenter of Anti-Americana --

Page 405 David Rockefeller's MEMOIRS "Some even believe we [Rockefeller family] are part of a secret cabal working against the best interests of the United States, characterizing my family and me as 'internationalists' and of conspiring with others around the world to build a more integrated global political and economic structure - One World, if you will. If that's the charge, I stand guilty, and I am proud of it."

Einstein - Saint Einstein
Marie Curie
Brian Coxx
Neil DeGrass Tyson
Michio Kaka
Bill Gates - Father involved with Planned Parenthood for decades. Every bug in Microsoft costs humanity millions of man-years. What more perfectly Satanic means of lifetime consumption? Now funding "vaccines" to sterilize and depopulate.
Jeff Bezos -- Grandfather involved in deep military, weaponry, etc. On track to becoming most massive spy and control outlet of all goods -- more than 50% of online sales/charges go thru Amazon. AWS cloud datacenters. Massive, unbridled, yet foolishly embraced / welcomed concentration of control.
---
Bloodlines & Intriguesters
---
Dark Ages faked -- Jacob Scaliger's and the Jesuits' false history, timeline: Weaponized chronology, archaeology, anthropology
Medieval and Ancient History, a total invention of the Jesuits -- the "The omnipresent BC / AD chronology that we 'all know' today was in fact created entirely by a handful of Jesuits in the 16th and 17th centuries.": Joseph Scaliger, Dionysius Petavius, and successors. Defaming the Jesuits with mathematical truth is one Primary Reason Gary Kasparov was 'vanished' from popular culture, media attention, and cultural awareness -- He wrote the introduction to Anatoly Fomenko's tome, "History: Fiction or Science?", which scientifically, verifiably, and damningly exposes the Jesuits as significant falsifiers of world history: "This book will change your entire perception of history forever. What if 'Ancient Rome', Greece and Egypt were [entirely] invented during the Renaissance? What if the 'Old Testament' was a rendition of events in the 'Middle Ages'? What if Jesus Christ was born in 1053 A.D. and crucified in 1086 A.D.? Sound unbelievable? Not after you've read [these books], the leading mathematician of our time." -- Gary Kasparov, world chess grand champion, 11:30 into youtube
Scaliger created the historical timeline we see in most history books; it is being revealed as fraudulent. "...research into Israel Gollancz, Sir Frederic George Kenyon, Arthur Balfour, Sir William Flinders Petrie, Margaret Murray, Kathleen Kenyon, Gerald Lankester Harding, Father de Vaux, the Dead Sea Scrolls, The British Academy of Sciences, and tying back to the Fabian Society, the Theosophical Society, The New Statesmen, the Left Book Club, Mass Observation, and then leading into cover ups in history, archaeology, and much more."
---
Demonica, Diabolique, Magick, Energy Combatants
---
Delphi Technique, Psy Weapon
Developed by RAND for DoD in 1950s as a Cold War psy weapon. Now used in town meetings, churches, "public" gatherings to splinter groups and silence their members.
---
---
Dr Tulio Simoncini - noticed all cancers are white; suggests cancer is a fungus, candida albicans; found old medical texts describing use of 5% sodium bicarbonate (baking soda) in water as cure. youtubes and ebook
Dr Nicholas Gonzalez (now Dr Isaacs) - noticed pancreatic cancer oddly kills quickest, due to loss of pancreatic enzyme production -- Proposes 3 part cure: (1) tuned diet; (2) pancreatic enzymes given in tablet form; (3) coffee enema, to cause toxin release from liver. Claimed to have 90+% effectiveness on at least 100 patients (published with full medical records). Dr Mercola and google. Enzymes and Cancer.
Dr Stanislaw Burzynski Clinic (Texas) - The Burzynski clinic in Houston, Texas is an excellent cancer clinic led by Polish-born Dr. Burzynski. It is said to be especially beneficial for brain cancers of children but is also said to be very successful with curing several other types of cancer. The protocol is called "anti neoplaston." The Burzynski clinic has been mercilessly attacked by the FDA, National Cancer Institute, and every possible Texas medical authority, ad nauseum. This persecution has been going on for more than a decade; apparently, a true cancer cure would quickly halt expensive (profitable) treatments. google
Dr Coldwell - on diet, lifestyle, body pH balance (alkalinity). youtubes -- Dr Caldwell observed western medicine has about 2% "cure" rate from chemotherapy and other treatments (many are killed within months, most within a few years). Persons who 'do nothing' have a 27% survival rate. This jives with the "dead doctors don't lie" quip and the predatory health-care shenanigans stemming from depopulative leadership and cut-first mentality of corporations that profit more by 'managing' and treating a long, slow demise versus quickly and fully curing anything.
Dr Tim Smith - on GcMAF and Nagalase. ebook and youtubes -- "Can it be: A cure for early metastatic cancer and HIV that appears to work 100% of the time, and that almost nobody knows about? A research-proven cancer therapy: GcMAF is an human protein that activates specific immune cells (macrophages) that attack and destroy cancer cells. A high level of 'Nagalase' in the blood indicates the presence of cancer. Nagalase, made by all cancer cells, blocks the immune response by sabotaging the production of GcMAF. This enables cancer to grow and spread. Without Nagalase, cancer cells wouldn't have a chance: our immune system's macrophage cells would just gobble them up When, in cancer patients, Nagalase has crippled normal production of GcMAF, administering it via injection bypasses the Nagalase-induced paralysis of the immune response. GcMAF injections re-activate the immune cells which then aggressively destroy cancer cells. The result is tumor shrinkage, cancer remission, and lower Nagalase levels. ... On November 19, 2008 something touched my life and changed it forever. I had just completed my second book, Outsmarting The Number One Killer (about how to prevent and reverse atherosclerotically-driven heart attacks and strokes) when I came across three seminal studies published earlier that year by internationally recognized research immunologist and molecular biologist, Nobuto Yamamoto, Ph.D. These pivotal papers -- which will, I believe, change the course of medical history -- blew me away: Yamamoto had apparently discovered a way to 'outsmart' cancer, and was using the body's own natural healing systems to do it. GcMAF (glycoprotein macrophage activating factor) and Nagalase (alpha-N-acetylgalactosaminidase)."
Radiation suppresses immune system - microwave radiation (cell phones, wifi, cordless devices, smart meters) perhaps similarly suppresses immune system, allowing cancer fungus to grow. The sudden, extreme proliferation of cell phones and wifi might explain the mysterious but now nearly-50% 'cancer epidemic' and the onslaught of other diseases and autism.
G. Edward Griffin documentary on Vitamin B-17 / amygdalin, laetrile - apple seeds, apricot seeds. youtubes
Dr Mercola - noted that 98% of cancer patients also had a root canal; possible chronic source of fungal or other infection, and against there's that cancer--fungus connection with candida albicans ("bad-breath mouth germs") noted by Dr Tulio Simoncini. youtubes and mercola.com
Rick Simpson's Run From the Cure on youtube
Dr. Tent - Exploding Autoimmune Epidemic - the weaponized cancer virus / Oswald (JFK) link outed by Judyth Vary Baker, Ed Haslam and others.
Dr Mary's Monkey makes most interesting links amongst cancer, cuba, JFK, Oswald, the military, bio-weapons, and the medical / cancer / anti-cancer establishment. Beware, however, as all involved in the story with its sudden emergence appear to be tribesmen.
---
Obama, the ever-oddening Fuddy "fix", induced plane crash, massive payoff and death hoax, complicitly involved military, and Directed Energy Weapons
Hugo Feugen's book "The Fuddy Hoax"
Military and several agencies deeply and directly involved in political intriuge, deception and propaganda - Directed Energy Weapons possibly used to induce the "plane crash"; allowing faked death of Fuddy, massive insurance money payoff to Fuddy family (from aircraft engine maker), and convenient total exit from all accountability of Obama's long-time tool, stooge, fixer, and bringer-forth of "long form birth certificate", Loretta Fuddy.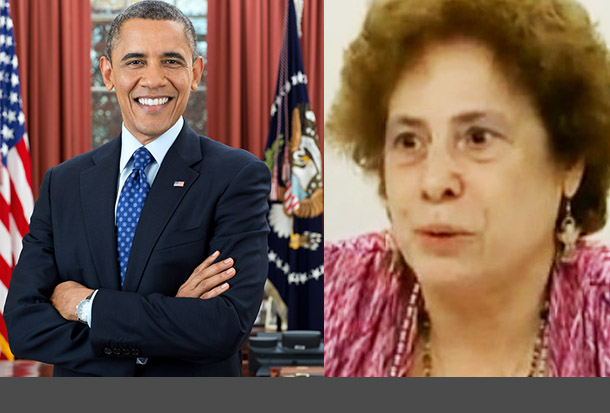 The book "Where's the Birth Certificate" came out (spring 2011) to coincide with the ramp-up of the Obama regime 2 election. At that time nationwide billboards decried Obama's unconstitutional ineligibility to hold American Presidency, as he was presumed foreign-born, unable to produce a real birth certificate that could withstand scrutiny against forgery / fakery. Even then-candidate Trump was cajoling Obama about his lack of birth certificate (even while his own birth certificate was also called into serious question). Awareness of Obama's birth certificate fraud was a potentially campaign-destroying issue.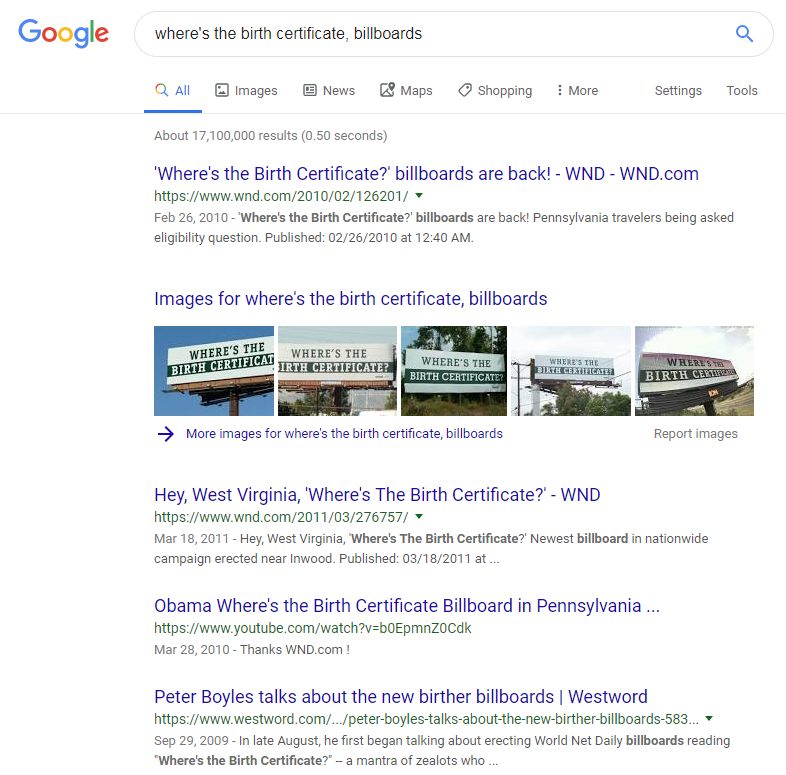 To solve the problem, Loretta Fuddy, a long-time friend and assistant to the Obama family, was brought into action. She had no medical training yet was suddenly crammed into office of Health Director of Hawaii in Jan 2011 (responsible for birth certificates, authentication, etc.). The credentialed person previously holding that position was forced out unexpectedly, presumably under threat, duress. Fuddy was confirmed within 2 months (Mar 2011). Fuddy set to work releasing the "long form" birth certificate of Obama which, even though it contained numerous glaring flaws and scars of forgery (I looked at it closely and have to find any greater example of "photoshopping"), was apparently "good enough" for the tribally-controlled mass-media to silence their pecking temporarily.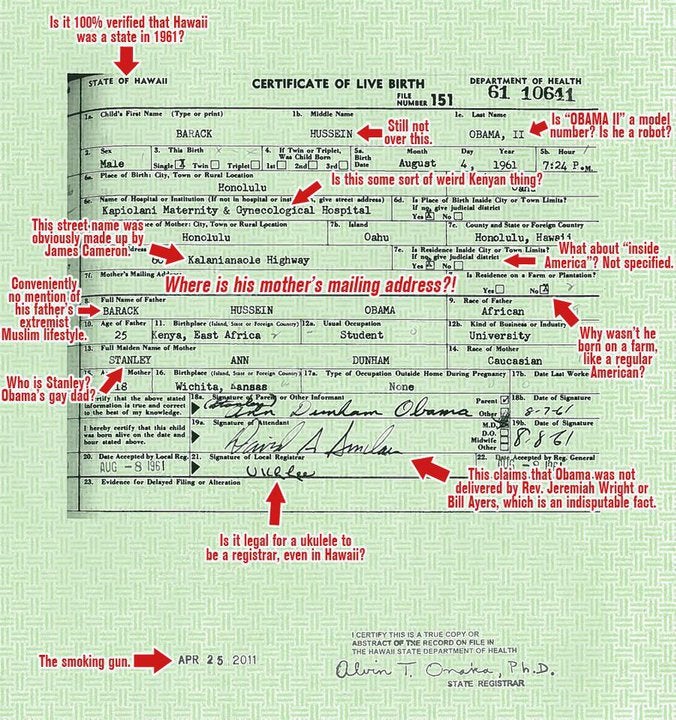 38:55 into https://www.youtube.com/watch?v=Fm534di4HCo -- Several of the propellor blades (hardened titantium steel, completely unbending, very brittle and hard) "came loose" and destroyed most other blades inside the engine examined. Fine metallic dust coated the blades; many of the titanium blades had melted. The engine that was inexplicably "ditched" during the low-speed, easily survived impact (of everyone aboard, including Loretta Fuddy) was not examined, per NTSB. The inconceivability of the destruction discovered matches tellingly closely the same melted propellor blades found in TWA-800, which was hit, most plausibly, by Directed Energy Weapons.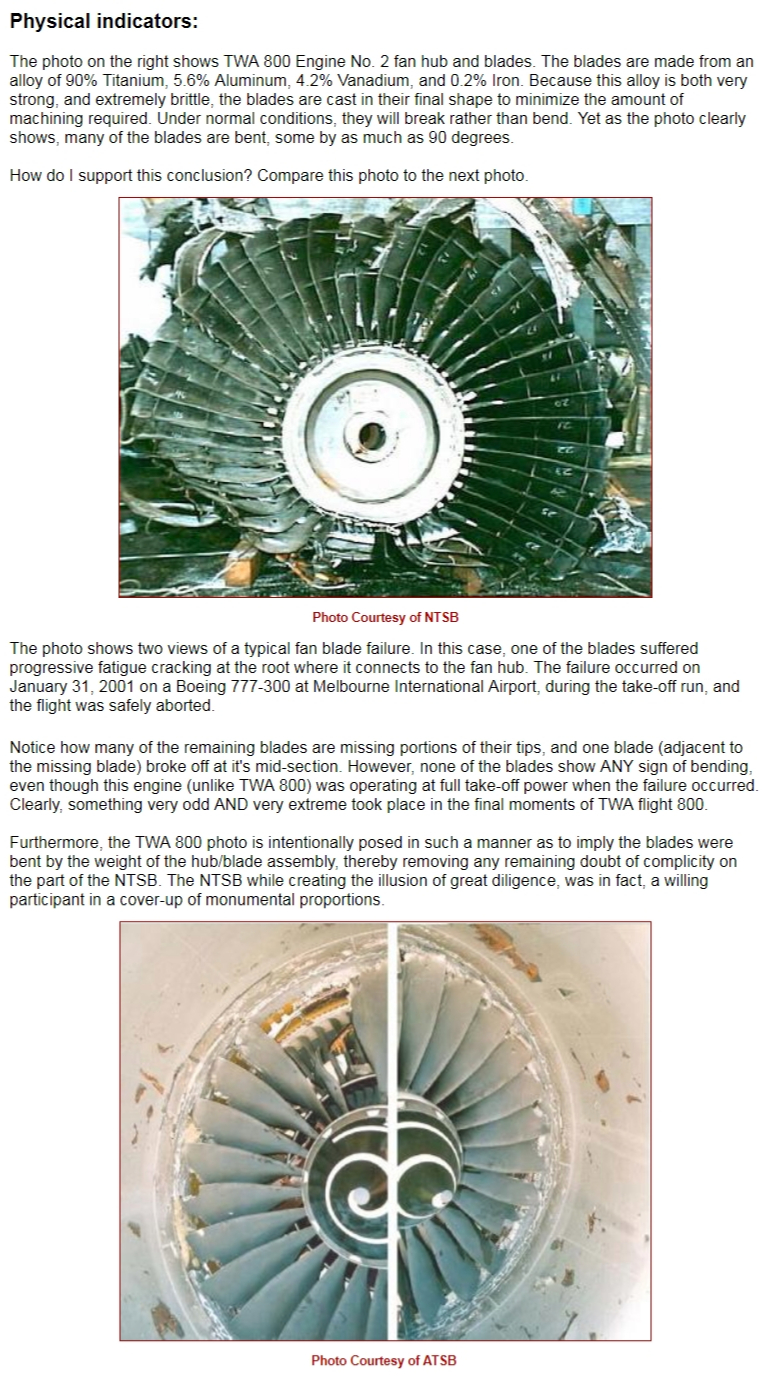 After FOIA requests US Navy revealed nearness of two destroyers, a submarine, and aircraft in the immediate vicinity of the remote crash-site (in the protected waters adjacent to an isolated Leper colony on Molokai Island, Hawaii) just before, during and after the 'induced crash' incident. Delayed response from military stalling, and some documents were redacted for "national security".
Video analysis reveals what appear to be a diver, impossibly on-scene immediately after passengers got into the water, in addition to photos / video-stills of what appear to be a highly-advanced, miniaturized underwater communication drone submarine with camera.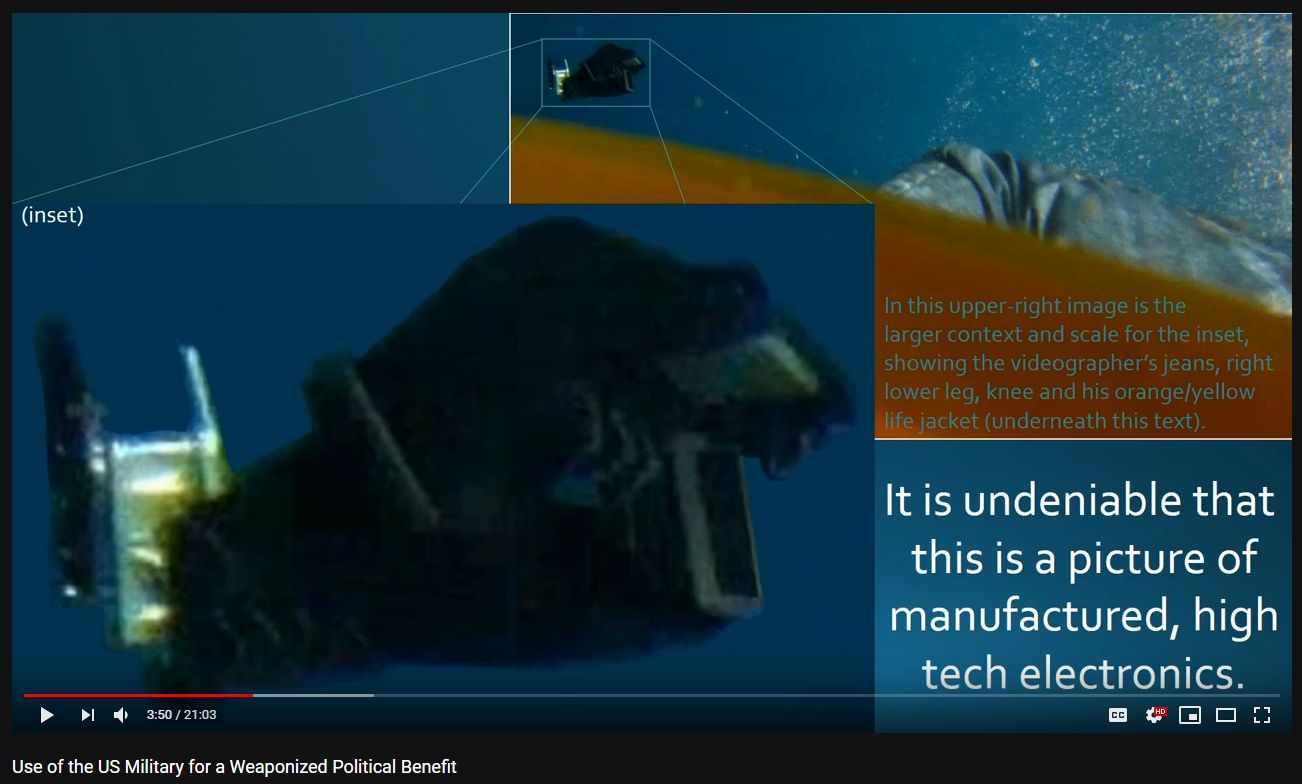 (After reviewing the entire footage below, I didn't see any "divers", and the "high-tech submersible drone" could just as readily be a piece of the life-jacketry or other gear thrashed about in the haphazard submergence. Maybe it was part of an EPIRB?)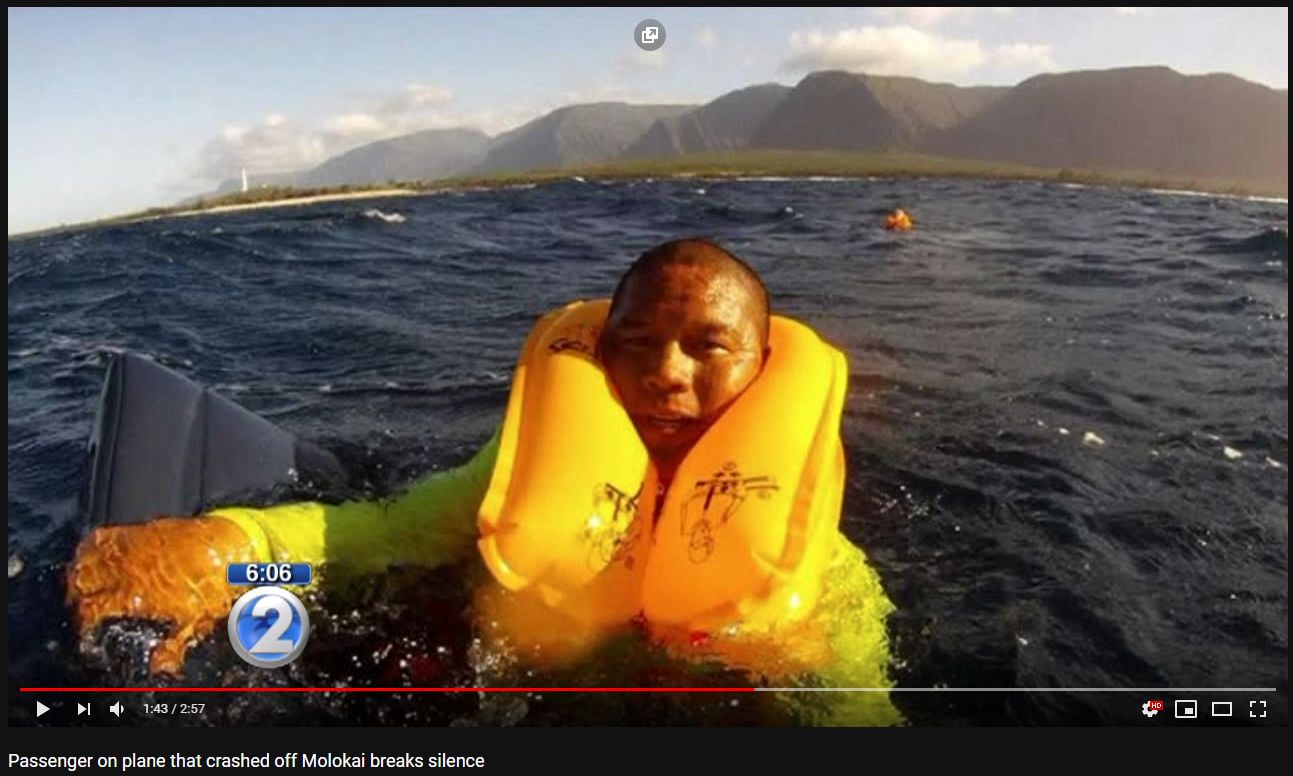 One of the 9 total crash survivors, some Zionic press notes a "priest" (presume a Jesuit, given diabolical history) as having described Fuddy's last moments floating calmly in the water as "slowly slipping away". Was she administered a temporarily-zombifying poison, only to be revived later, escape all accountability, and flee to enjoy her massive monetary payoff? Or was she actually killed, or possibly allowed to let die?
There's actually no publicly available proof that Loretta Fuddy died.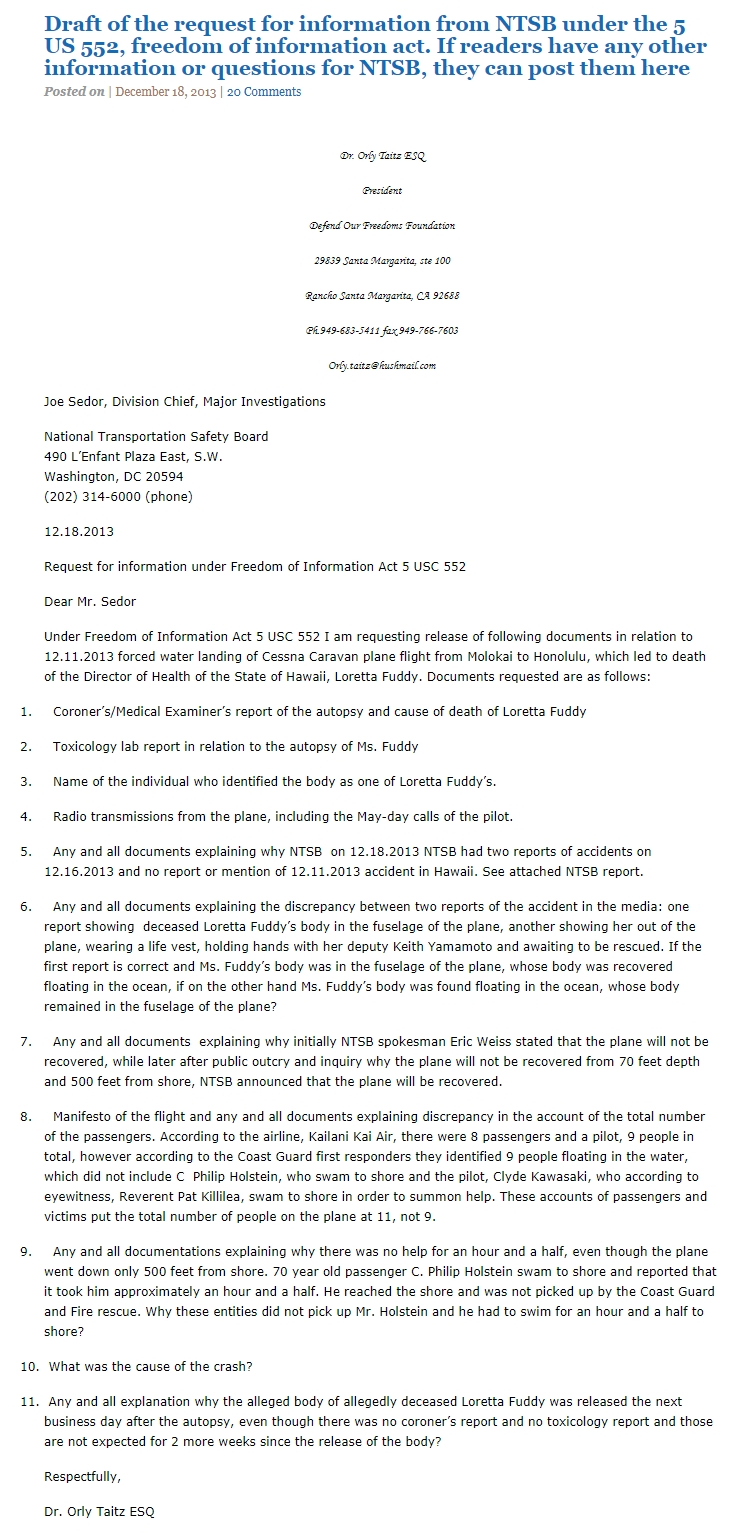 Maybe all this extraordinarily unlikely coincidence is instead entirely natural and there's zero intrigue at all... Zapruder-esque video of the induced crash exists (per a Go-Pro camera used by another victim aboard). Note that the video is almost completely contrary to what was reported by the pilot and at least one passenger -- particularly the "loud bang"prior to the subsequent "total silence" of the "totally failed" engines, etc. The video, unless doctored, shows all the claims were bullshit. Strange that the video was only 18 minutes long; reminds of the "sinister forces" responsible for erasing 18 minutes of the Nixon White House tapes...
Crash site is only a few hundred yards away from beach of an 1866 Leper colony on Molokai Island, in shallow 14 feet of water, yet suspiciously still "off-limits" to nearly everyone.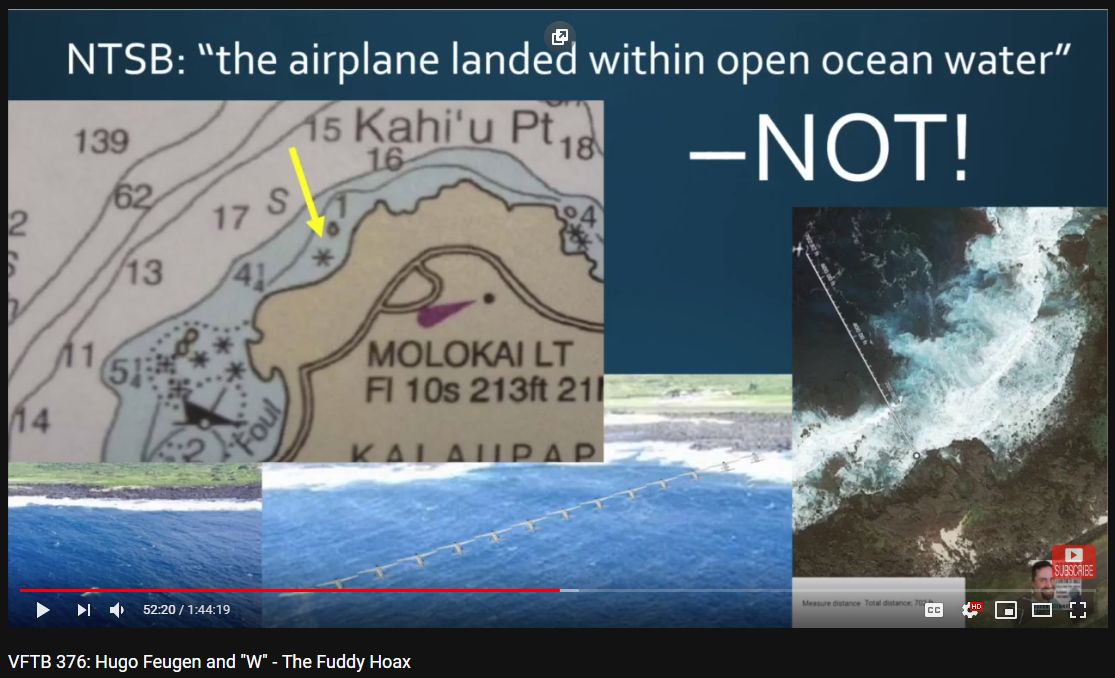 Flight path also improbable if not impossible. Extant video and audio counters testimony. In intervening years, the directly involved Malakai Air has survived even thrived, despite having taken up dubiously profitable flight routes. Payola? NTSB concluded Fuddy was wearing an infant life-vest, only partially inflated, and her cause of death was "acute cardiac arrhythmia due to hyperventilation."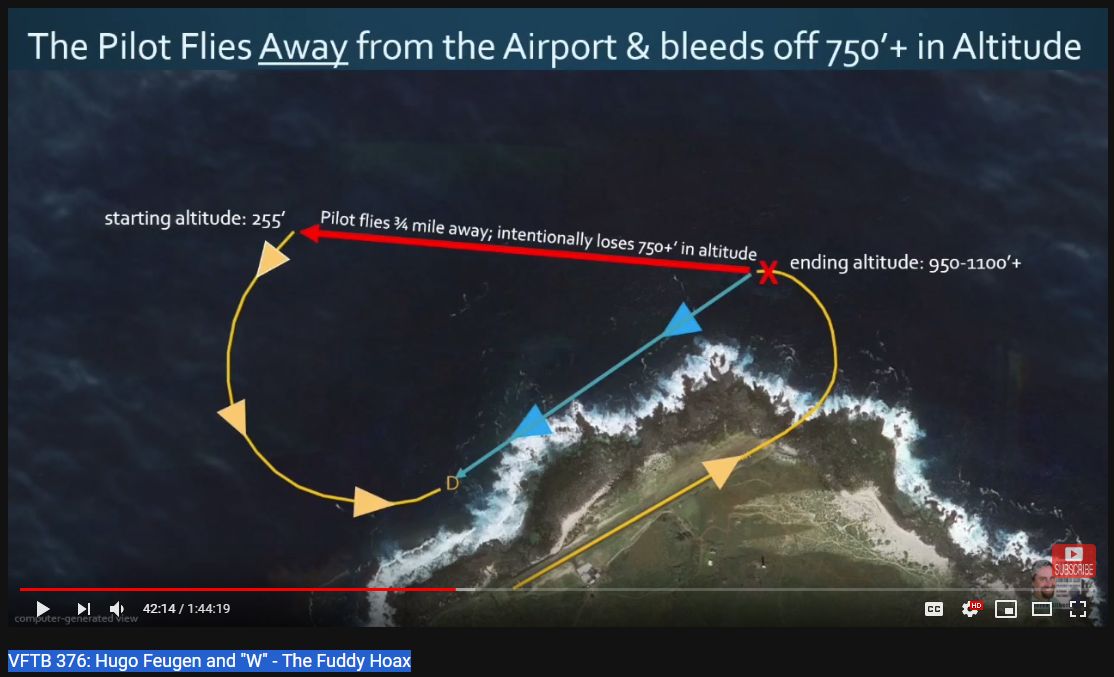 Add Fuddy to the long and growing list of convenient "coincidental" deaths in airplane crashes.
Eckert before Fuddy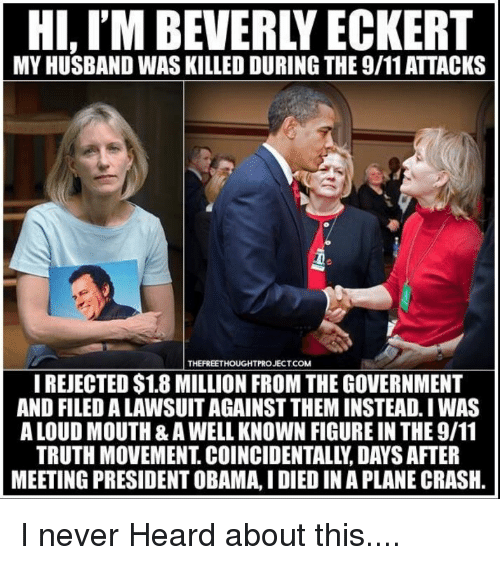 ABOVE: Bev Eckert was an outspoken 9/11 widow who refused to take the 'hush money'; instead, she kept pressing for a true investigation of 9/11, met with Obama, and filed a lawsuit that would compel testimony under oath. Beautiful. Wealthy. Outspoken. Angry. Widowed. She just wouln't shut-the-funk-up. How to silence that....hmmm, well, how about complimentary tickets to a plane crash? It worked before, when E. Howard Hunt's wife along with 11 other persons involved with Watergate investigations were also shut-the-funk-upped-en-masse (flight 553, Chicago). So...who else was perished along with Eckert aboard flight 3407?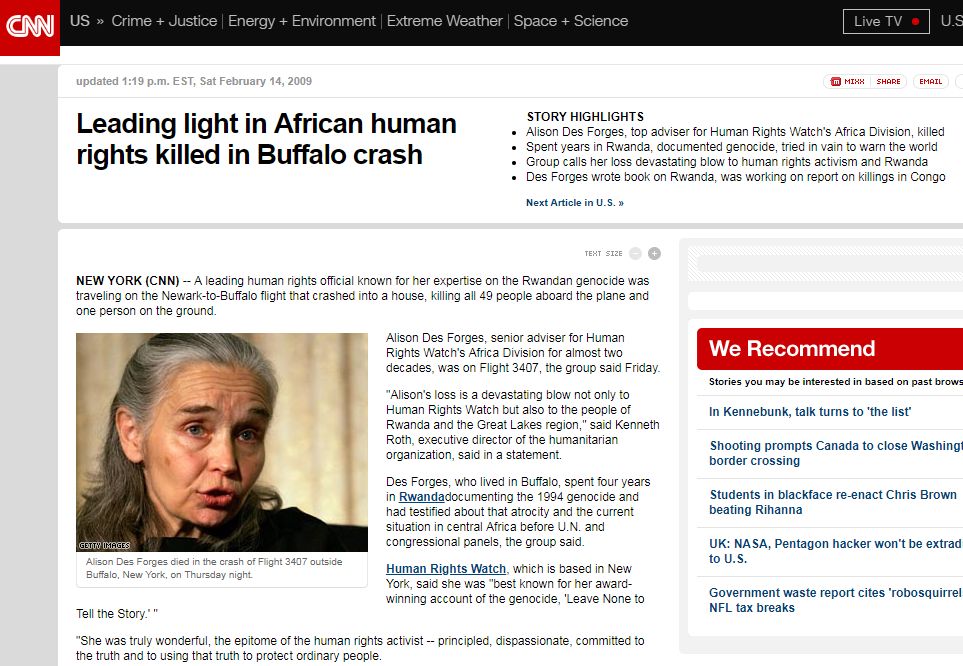 ABOVE: Also wiped on Colgan flight 3407 with Eckert -- Harvard-Yaleite activist Alison Des Forges, "leading light in African human rights" and senior adviser of New York-based Human Rights Watch\, spent four years in Rwanda documenting 1994 genocide (world leading expert) and had testified to U.N. and congressional panels; biography described her as historian also expert on Burundi, Democratic Republic of Congo; French speaker; earned history degree Harvard, history Ph.D. Yale. CNN: Des Forges wrote book on Rwanda, was working on report on killings in Congo.
According to NYTimes: "In Buffalo, employees at the 600-person office of Northrop Grumman, a defense contractor, Jack Martin, a spokesman for the company, confirmed that four colleagfues had died in the crash, but he declined to release their names."
Also weird: Pilots had reported hazing. Consistent with greying of corneas exposed to microwaves?
Also weird: Plane hit only one house in densely populated area; some reports were of "nose dive"; other reports of lower than normal pitch: NYT -- Tony Tatro, who lives near the crash site, told CNN that he was driving home when the plane passed about 75 feet overhead, with its nose pitched lower than normal and its wings tilted. The plane struck the ground moments later, he said." The plane took off nearly two hours late from Newark Liberty Airport at 9:19 p.m. and crashed about 10:20 p.m. Eastern time, five minutes before it was due to land. David Bissonette, the emergency coordinator for the town of Clarence Center, told reporters around 4 a.m. that the plane had made "a direct hit" on the house at 6038 Long Street in Clarence Center. "It's remarkable that it only took one house," he said. "It could have easily taken the whole neighborhood." Mr. Bissonette said the only piece of the plane that remained recognizable was the tail. The investigation, he said, would be "painstaking" because of the amount of damage to the plane and the house.
Also weird: "An intense fire at the site of the crash, fueled by a natural gas leak, initially made it difficult for the investigators to retrieve the voice and data recorders, Mr. Chealander said. Fourteen investigators from the board are at work seeking the cause of the crash, he said at a news conference on Friday morning." Was the crash site being extra-heated with microwave attack after?
Also weird: NTSB to airlift engines...
Also weird: multiple eyewitness reports of three explosions preceding the crash; then "a mushroom [explosion/fireball/cloud], then another, then popping as it continued to explode" 15:30 into local news
Also weird: Eyewitnesses to crash -- "the house is all gone; completely leveled" --- 27:45 into video, Bob Dworak: "[we] couldn't really make out an airplane in the pile, 10 to 15 feet [total height, including house and plane]." 39:15 into same video, witness David Luce (6034 Goodrich Rd, 300 feet away), "there were 8 or 10 explosions over the [first] ten minutes [after impact]...really sharp reports...plane may have exploded [in mid-air] before it hit the ground...double explosion...cracking sound...it wasn't a single sharp report but kind of a double or triple fast [series] explosive sounds...[the 8 to 10 later explosions] sounded like cannon going off."
Also weird: the power line directly in front of 6038 Long St were unharmed.
Also weird: News claims it was told 5,800 pounds fuel on-board. Plane specs claim 1,724 pounds maximum fuel weight capacity.
Also weird: "I turned my head and the whole house was engulfed in flames. The whole house." 1:25 into video, eywitness apparently surprised by the violence of the explosion and near instant total immolation.
Also weird: According to NTSB spokeman, plane "oriented flat, not nose-down" even though it took out only one house, on a tiny lot just barely big enough to contain the plane, and did not even down the power lines out front of the house on its tiny lot. 0:55 into video
Also weird: Official (Harley Carnes, "aviation expert") Zionic explanation -- "...that [pilot] managed to get [wildly out-of-control plane] level before pancaking in, says a little bit about his ability as a pilot." 0:57 into video -- directly countering eyewitnesses who saw plane diving at steep angle, Denise Fregeau 0:30 into video.
Trees sheared diagonally, as if plane cut or broke them off when headed steeply-angled nose-down.
Also weird: No crater. No fuselage. No propellers. No large engine pieces nor large pieces of any kind whatsoever (as in, neither wing) except for tail, convenient for identification.
Also weird: jet fuel can not be ignited with blowtorch, as shown in this video. Explain the fireball again?
Also weird: Northrop Grumman's refusal to release names of 4 employees wiped in crash.
Also weird: unavailability of complete passenger manifest of flight 3407.
Also weird: plane crashed from wrong direction, as if headed away from airport. Similar to Sen Paul Wellstone crash, below.
Also weird: by 25:00 into local newscast, the large flame is obviously extinguished. Yet, NTSB claims wreckage "too hot" for another two days. Similar to the "buried fires" and "lava" reported underneath the WTC that "burned" and sent nano-smoke into upper atmosphere for months afterwards. Was it smoke, or molecularly decomposing, atomically self-repelling material turning itself into dust, after having been blasted with microwave directed energy?
Numerous Extreme Similarities to Paul Wellstone plane, also taken down by Directed Energy Weapons
"[mainly] the tail was intact." "I didn't notice any major parts of the plane [left intact]...then I [saw] part of the tail, and that was about the only recognizable part..." 29:25 into video.
Also similar, the steep angle; the no crater; the no large pieces, only tail intact; cut-off trees; "fire" so intense as to cremate aluminum and steel, immediately adjacent to unburned trees; white smoke; immediate presence of FBI.
Similarity of several pre-explosions per several eyewitnesses: 21:26 into video "First it was boom, [then] boom, then it was three or four quick ones: boom, boom, boom, boom." "Everything was fine; it sounded like it was [flying] fine, and then there was that silence, and then it went down quickly." -- similar to report of Bev Eckert's flight 3407.
"Airplane was actually cocked to one side but flying in a straight line." 23:45 in -- Wellstone attack similar to Eckert attack.
White smoke seen by pilot searching for Wellstone's downed plane, "didn't seem like the right color" (25:30 into video).
"There was a tail section [visible]; the fuselage was fully engulfed in flames...and it was pointed in the opposite direction of where it should have been pointed." (25:45 in)
Less than 2 miles from the airport. 26:15 in. Eckert's downing was less than 5 miles.
Similarity to Flight 553 (Dorothy Hunt and 10 other Watergate investigators) -- "The crash was said to have happened because United 553's pilot, Captain Wendell Whitehouse, stalled out his equipment trying to pull up too rapidly when he suddenly found himself closing in the fog with another [plane] headed for the same runway. ...there was a confusing report from one of two conflicting coroners, Cook County and the FAA, that [Capt] Whitehouse actually died before the crash, suddenly, as though from massive heart attack [due to microwave onslaught]." Could massive heart attack, or brain hemorrhage, or other microwave-inflicted medical trauma possibly explain why the pilot and co-pilot of 3407 went suddenly and totally silent? RE Pic ./flight 553/Flight 553 aa_sun_19730808.jpg
"All they could see was fire. It had died down significantly by the time we walked out there." 27:00 -- similar to Eckert 3407, with roaring initially immolative blaze, dying down quickly, but remaining too hot for 2 days afterwards, hampering recovery.
"There was a strong odor of fuel on the ground [indicating it was not burned up]." 27:40 in -- similar to Eckert 307 reports by eyewitnesses of very strong fuel odor.
Despite the immolative, crematingly intense heat, "next to the plane, not even far away, maybe a couple feet, [there were] full, uncharred, unburned pop-cans, [plastic] water bottles that were laying right there, untouched, that came from inside the plane."" -- 28:40 in
31:02 in -- numerous FBI / FBI ERT photographed, videotaped on-scene. "FBI has about 15 agents here." 31:00 in
"There color of the smoke, after a second glance, a third glance, it just didn't seem right; it seemed to be the wrong color. It wasn't black; it was kind of a bluish-grey color of smoke." 31:15 in
"It looked to be whitish, bluish smoke coming up, similar to the smoke that you would [see from] an electrical fire." 31:55 Aviation kersone / jet fuel burns black and coarse not fine and whitish or bluish-grey. 32:17 "Aviation fuel does burn with a black smoke."
"Parts of the fuselage, the framework and the [metal] sheeting were melting..." 32:22
The fires that were (burning fed by expected combustile materials such as fuel, wood, plastic, rubber, flesh) were "extinguished. It was basically just the metals that were burning at the time we got there." -- LOL -- 32:40 in, Chief Steve Shykes, Fayal Fire Dept, first responder -- "...fires that [we left] burning, those metal fires..." 32:55 in
"there's no explanation given [nor reasonable reason] why the fuselage would burn down to ash ... we have no explanation given as to why this fuselage burnt so profusely." 34:00 in
The only way a plane so massive crashed and fit almost entirely within the footprint of a tiny house on a small 1/8th acre lot, with neither propeller, or any blades, or fuselage, or wings (!) intact or even recognizable in the wreckage nor extending beyond the small lot perimeter, and leaving only a portion of the aircraft tail, but practically no impact crater of any kind and no puddles or splashed remnant of a maximum 1,724 gallons jet fuel -- is if it were softened whilst in mid-air by microwave directed energy weaponry, turned into dust, weakened and made ashen like a flying, burned cigarette.
Mel Carnaghan ran against John Ashcroft but his plane was taken down -- mentioned 38:00 into video
AIR FLORIDA "PALM" 90 -- 13 Jan 1982 -- Mae Brussell reports from 1:12:20 into her diatribe covering "super-convoluted intrigues", including that Ted Kennedy Jr. had been scheduled aboard but had missed the flight Florida Air "Palm" 90 (crashed 13 Jan 1982, Washington, DC). Mae also noted: "price war" of Air Florida as one successful airline company operating with no debts; 7 execs aboard from Fairchild company and its relation to CIA; "brick layer" Jose Tirado who, a month into citizenship, had been recently employed at George Bush's home; the chilling simulation of a nearly identical plane crash taking place nearby just 6 months prior ... and much more; definitely worth a listen for those still suspecting there was much more to this than appears. Also curious were the 3 deaths in coincident Metro crash, never publicly named. Reminds of the technique of 'offing' targets amidst collateral chaos -- spook techniques in spook-central city. conspira org has more.
When similar weapons are used, the effects are similar, the results similar.
---
The JFK / Oswald / Ruby / Ferrie / Military / Cancer / Cuba mystery nobody knew.
Intertwined with the weaponization of cancer virus.
---
Vaccines, Vaccination, AMA, Medicide & Big Pharma
---
Zika, Ebola, H1N1 vs. picoSilver
(picoSilver is nanoidal + colloidal silver water, Nature's germ fighter)
---
---
UN/UNESCO: 'Educated people are less sustainable than poor people' - page 12 on un.org -- Rationalizing your stupefication or elimination: Stupid or dead. Which one are you, in their utopia?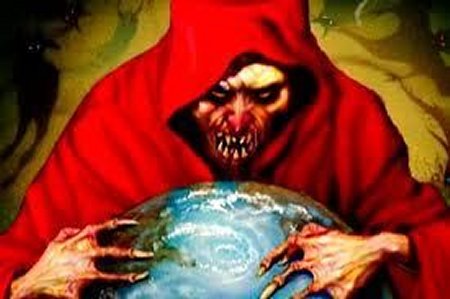 ---
---
"A conspiracy is rarely, if ever, proved by positive testimony. When a crime of high magnitude is about to be perpetrated by a combination of individuals, they do not act openly, but covertly and secretly. The purpose formed is known only to those who enter into it. Unless one of the original conspirators betray his companions and give evidence against them, their guilt can be proved only by circumstantial evidence...and circumstances can not lie." - Special Judge Advocate John A. Bingham, The Trial Of The [Catholic] Conspirators, Lincoln Assassination, Washington, D.C., 1865
---
Sanity, clarity: Seeing History as myriad conjoining and combating conspiracies.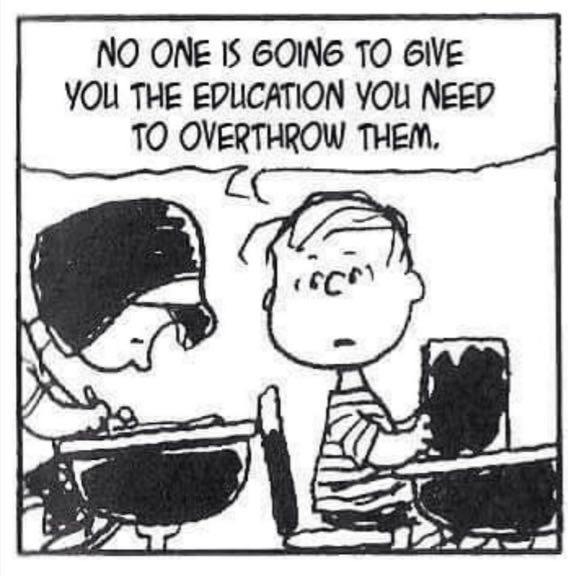 "[Blind belief in or] contempt prior to examination, is an intellectual vice, from the greatest faculties of mind are not free." SOURCE & SEE ALSO
"If you don't understand Their lie and its purpose -- the reason why They are constructing it -- then you are going to be led ... into the wrong, fake, phoney "solution" that They're pushing you [and] society into. That's the point of this [citizens' duty to alert, inform]..." -- James Corbett
"There is, of course, no way to deal with people who don't want to know." -- Russell Targ, Third-Eye Spies 2019 ~1:14:30